Who has the Skills to Pay the Bills? Welcome to The Echo Chamber with Mike D featuring Steph Gilmore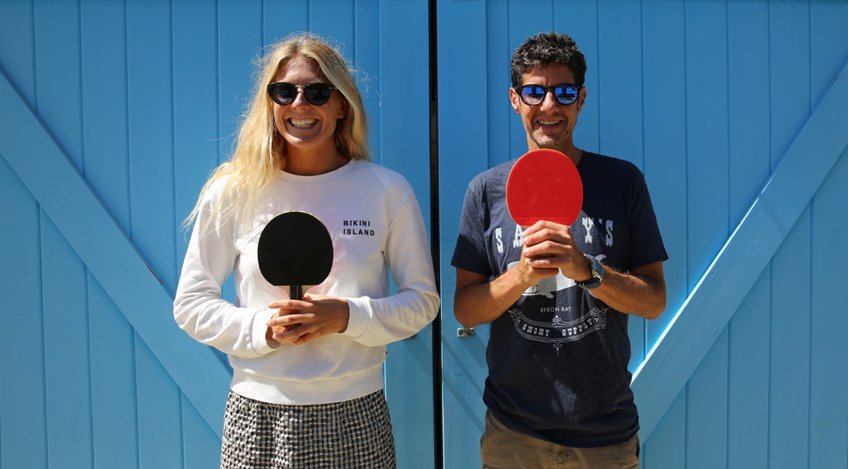 Legendary rapper Mike D of the Beastie Boys invited 6x World Champ Stephanie Gilmore to his Malibu ping pong pool house to spin some of their favorite tunes, share a few stories from the road and challenged Steph to a friendly game of ping pong for Mike's new Beats 1 Radio show called The Echo Chamber.
Mike D talks about being on Madonna's 'Like A Virgin' tour in the 80s
Watch Mike D and Stephanie Gilmore play Ping Pong - Who Wins?