Celebrating Kelia Moniz' New Active Collection in Waikiki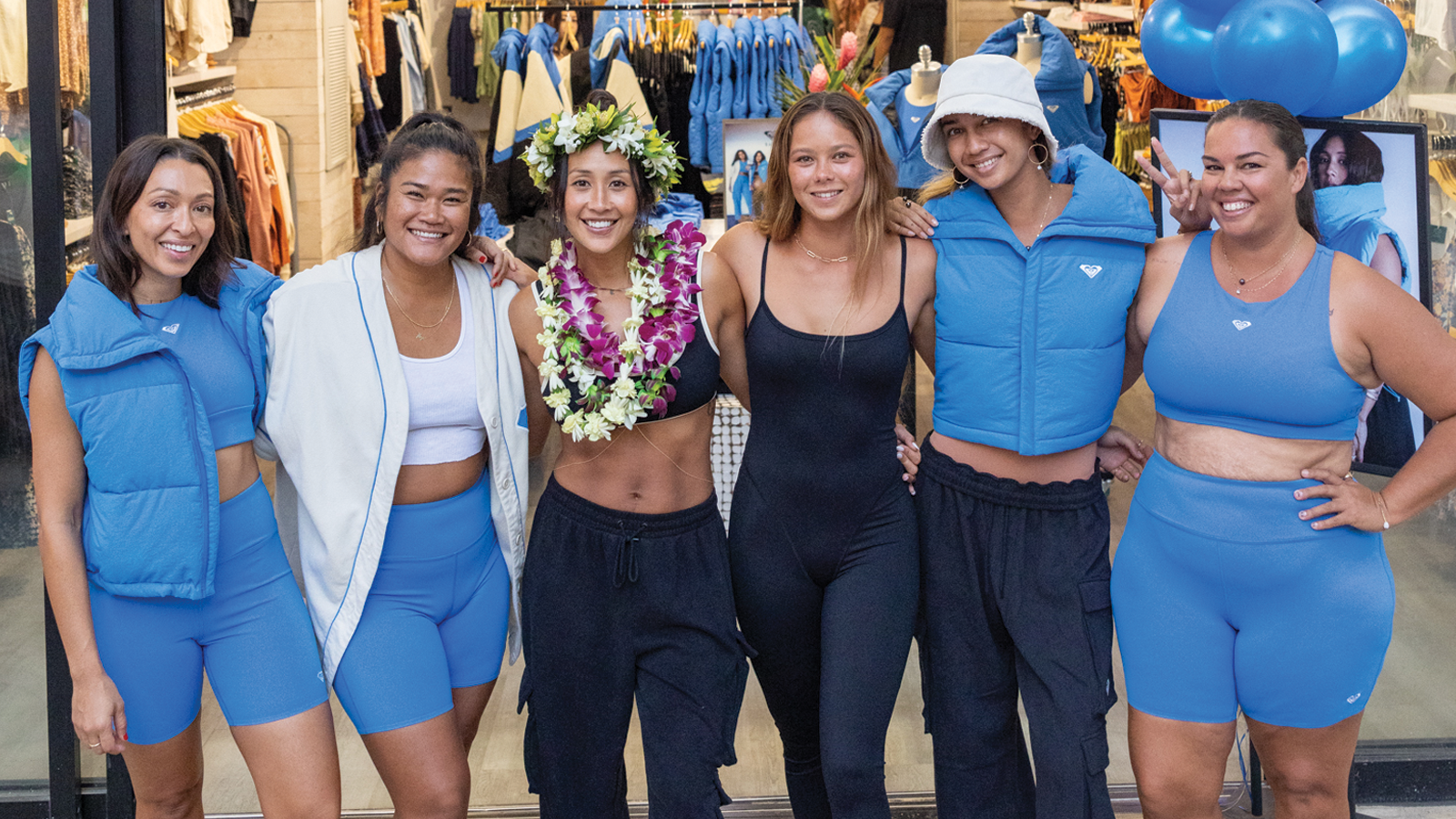 On Wednesday evening we had the chance to celebrate Kelia Moniz AKA Sister, on the launch of her 6th Active Collection, on home turf no less.
The Waikiki store looked fresh with this collection's signature colour: electric blue and it didn't take long for all the ROXY girls to change into their favourite styles.
Our girls got the hype memo, with Tiara, Aunty Megs, Bettylou, Maluhia, Vahine, Kelis, Malia & Coral all on hand to launch the latest drop.
As shoppers, fans and local crew gabbed selfies with Sis, the team at Asato family spoiled us with Li Hing Blue Vanilla Float cups, the perfect addition to the night.
Scroll for more highlights and shop the drop here >