DIY Shell Beaded Daisy Bracelet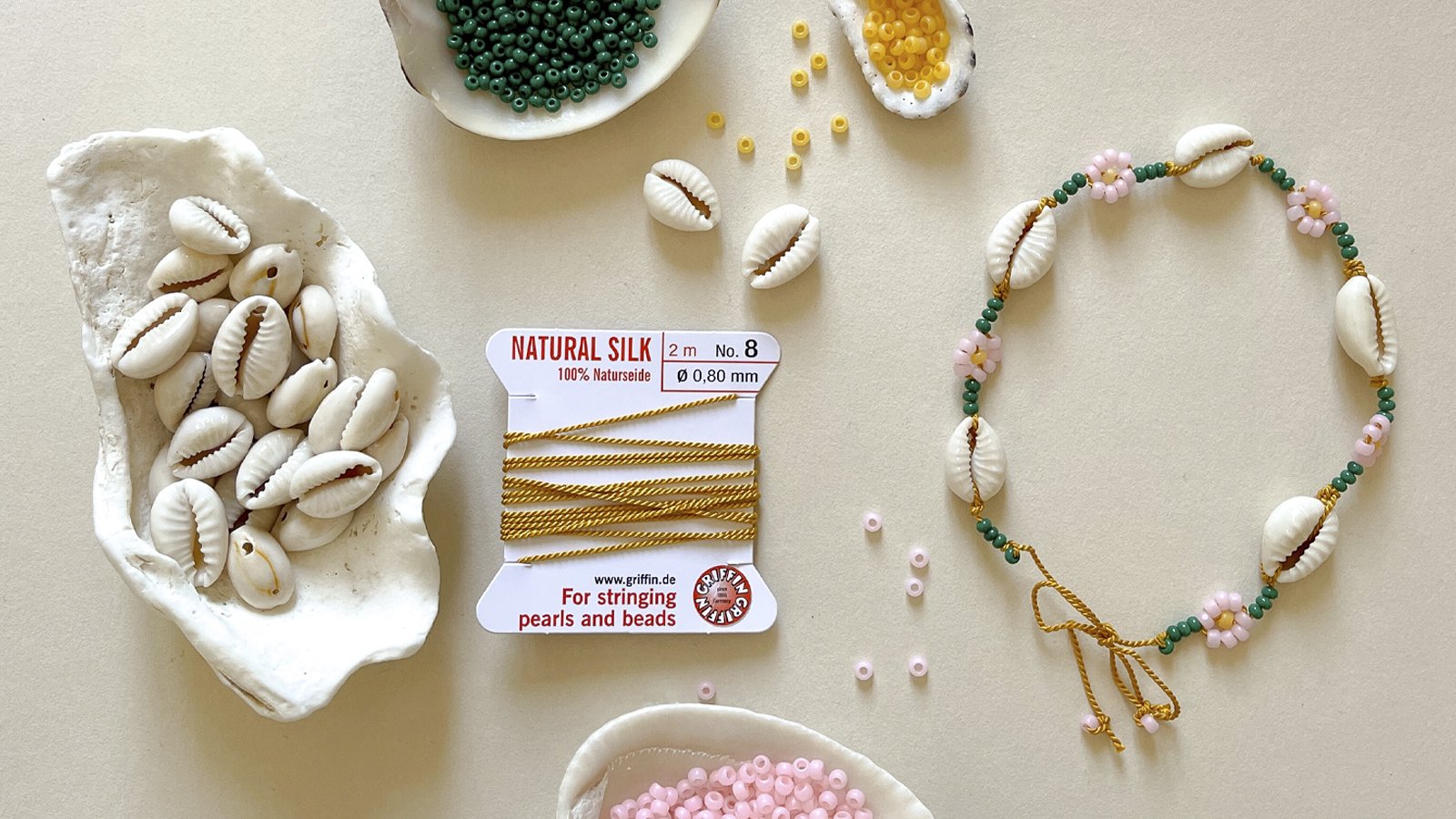 Inspired by our latest POPsurf print, we created a fun daisy chain DIY to compliment your summer style. Our color combo was influenced by the collection, but any mix is possible.
So, grab some beads, some silk cord and shells and scroll down to follow our how-to-guide on making your own.
Materials
- No.8 Griffin silk thread
- 8/0 seed beads in different colors
- Small puka shells
- Scissors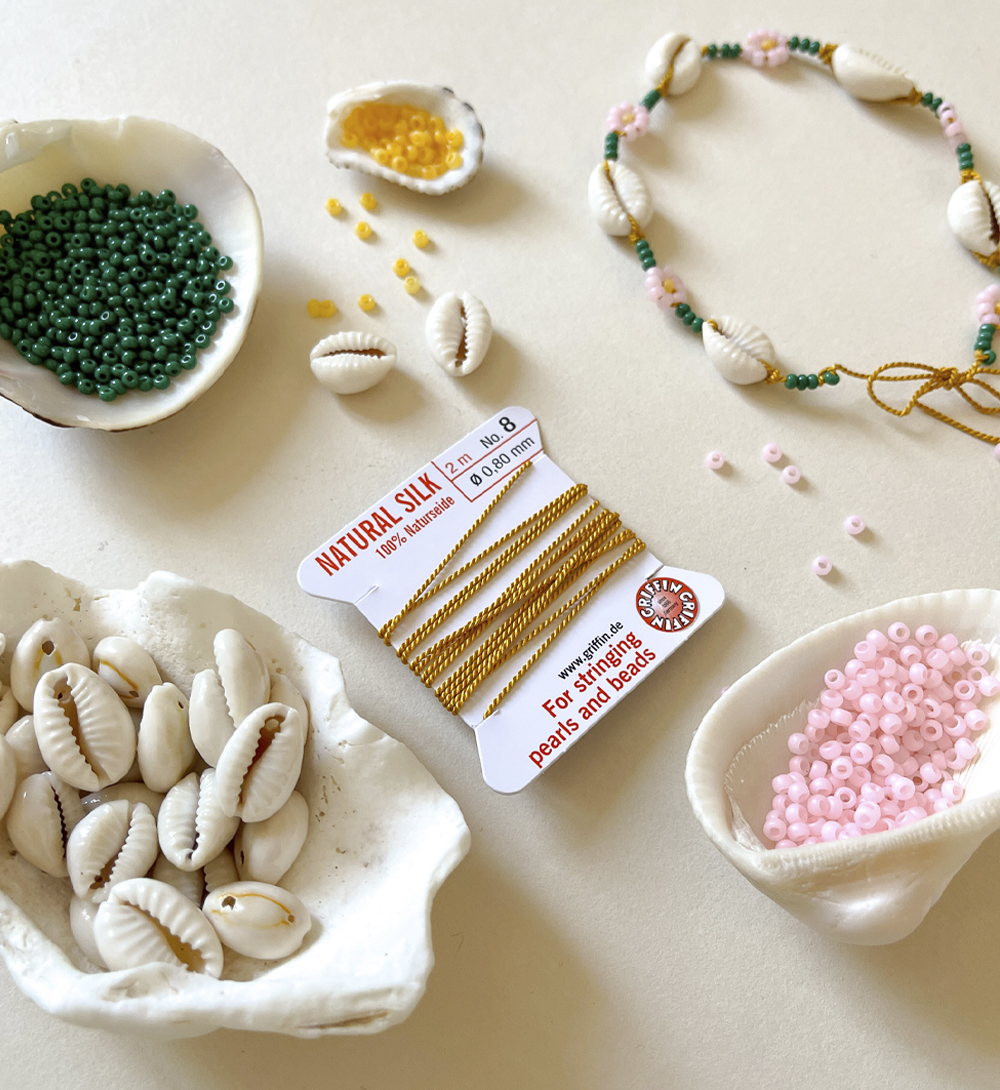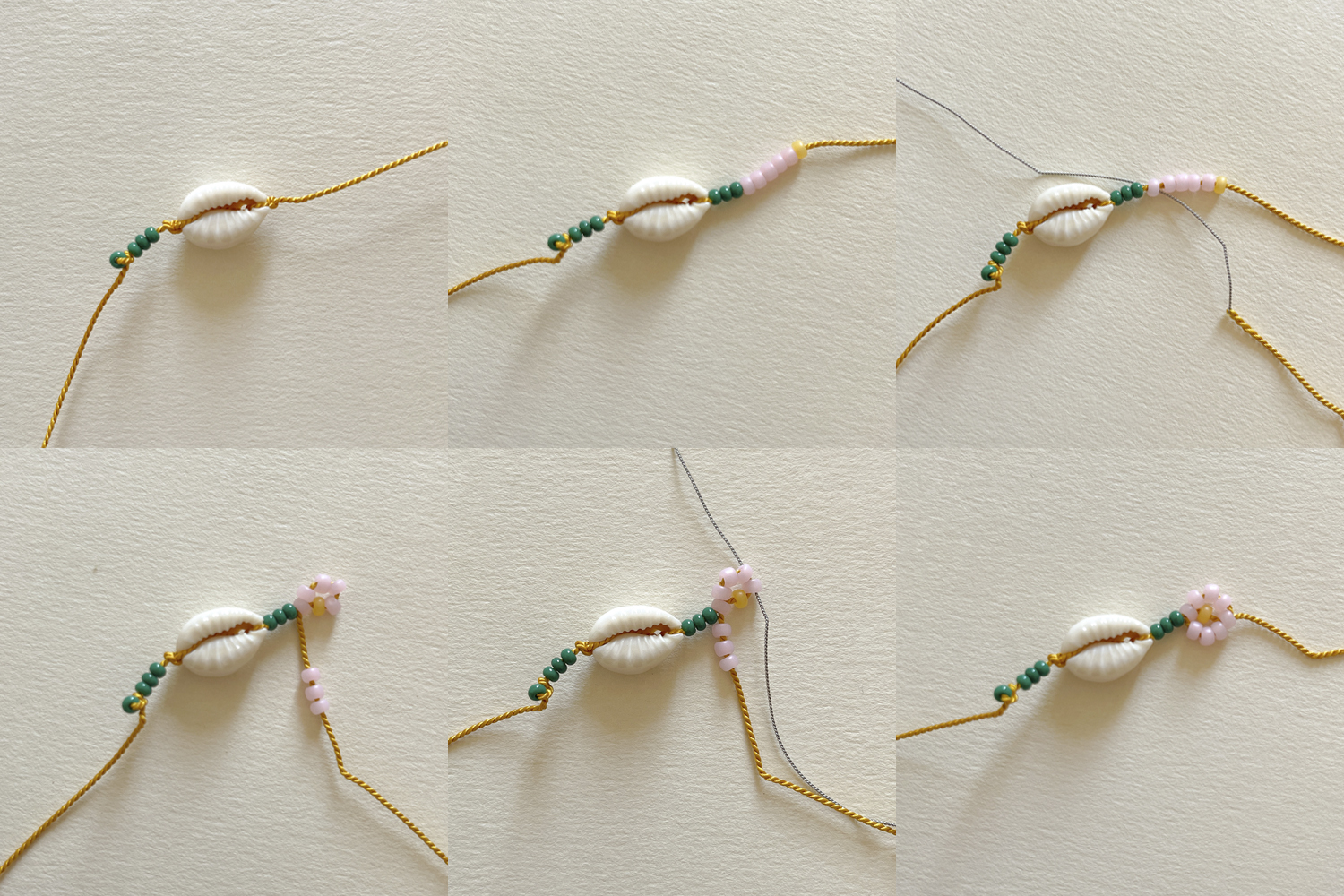 Start by knotting a bead in place and thread on a few beads.
Add a puka shell and knot to secure at both ends.
To create the daisy, thread 5 beads in your chosen petal color and one bead that's the center color. Thread your cord back through the first colored bead and pull tight.
Add three more of the petal colored beads then thread the cord back through the last colored bead, before your center color. And there you have it! A daisy.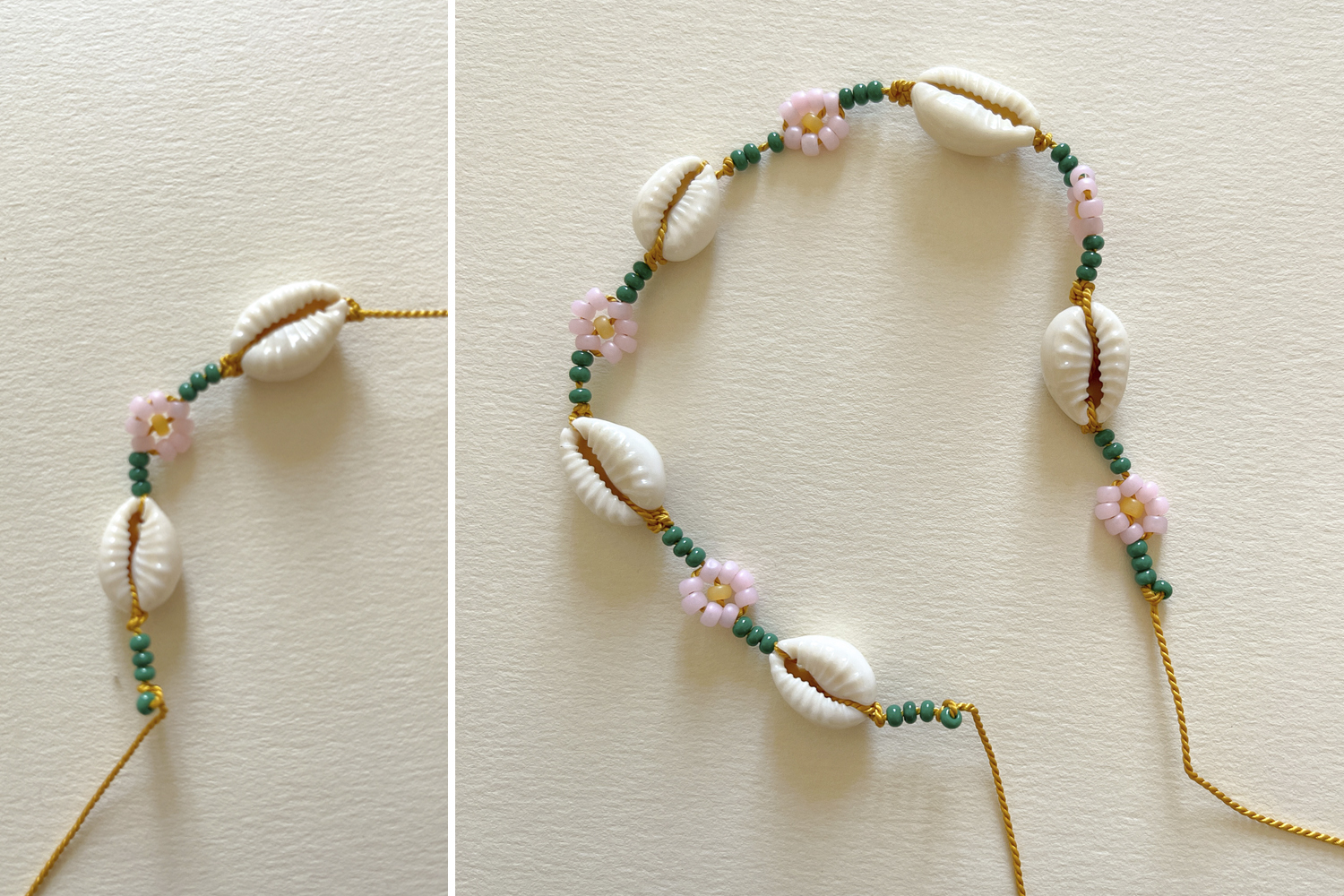 Repeat the process until you have the desired length. Then knot a bead to finish and you're done!