ROXY Pro O.M.G-Land: Day 2 Highlights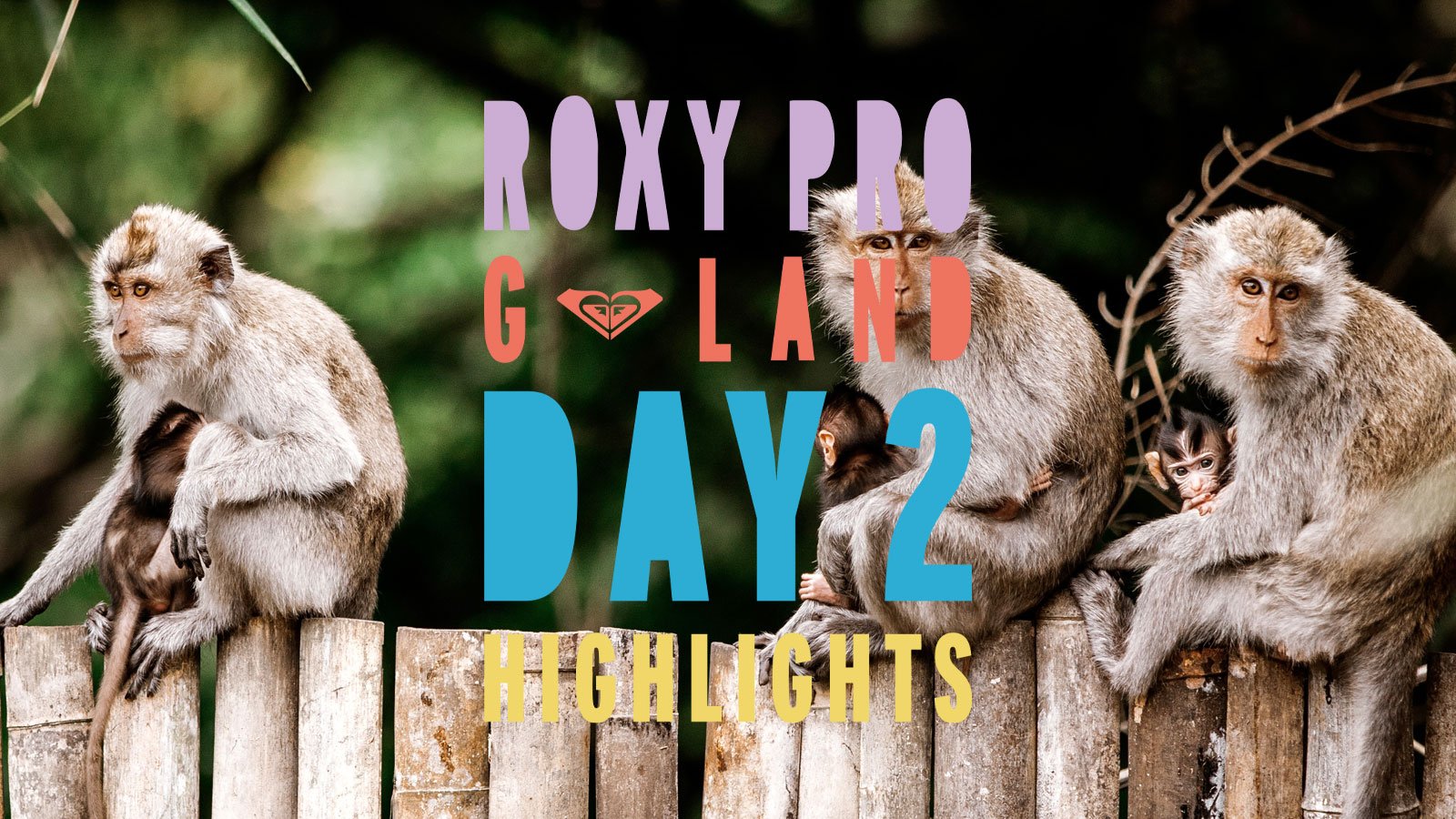 Another scorcher here at G-Land today. 30+ degrees (88 Fahrenheit) in the shade and 70% humidity. The waves showed little promise this morning and even less later in the afternoon, with the WSL finally calling it off after 2pm.
The crew were wilting in the heat and it seemed like the monkeys and their monkey business was the only thing keeping us all entertained.
Dimity and Steph swung by for a coffee and a chat, with some of the best coffee art we've ever seen! Then we wandered to the beach for a surf check.