ROXY Pro O.M.G-Land: Day 3 Highlights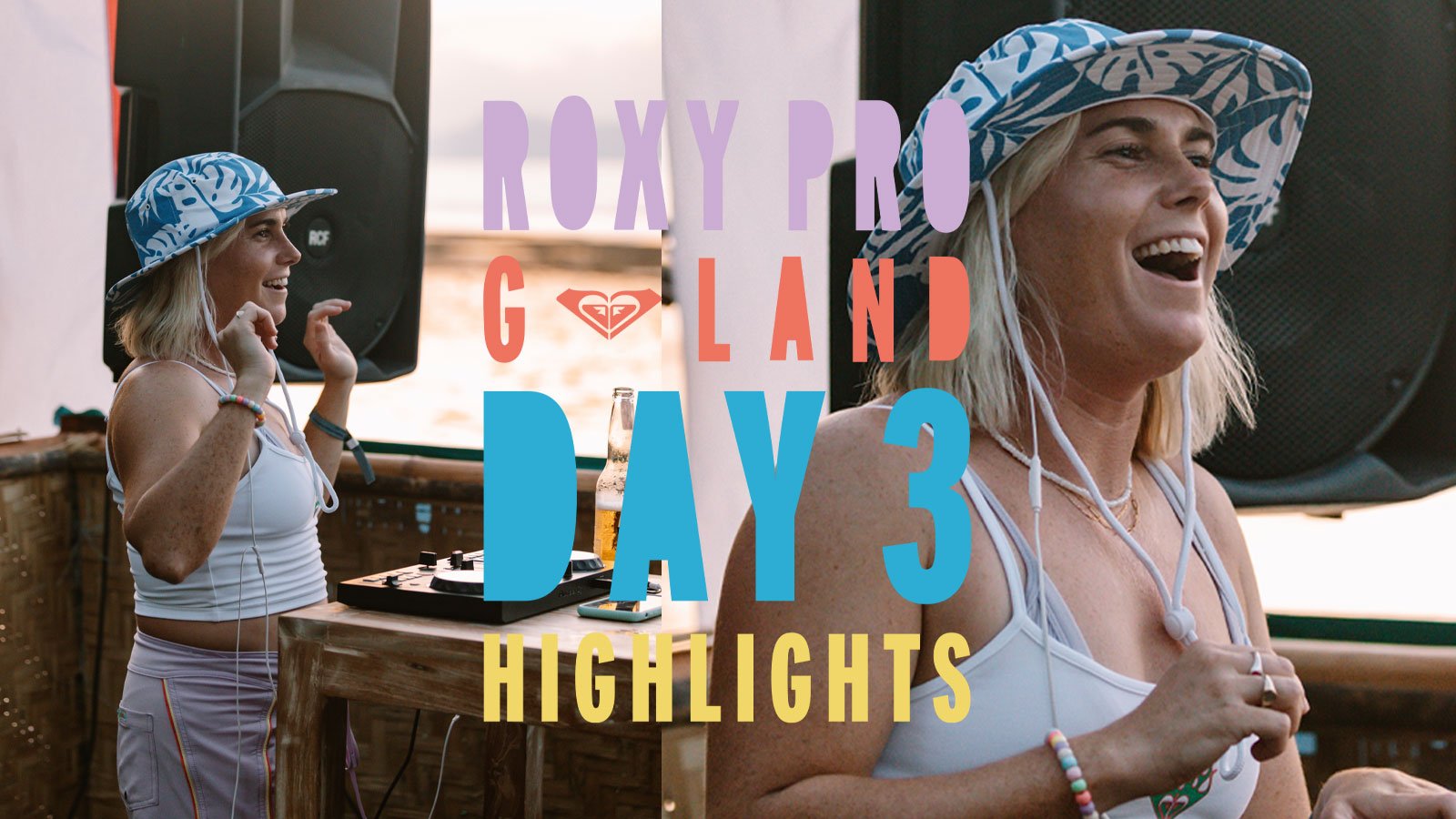 The constant anticipation of the competition running and then going on hold has the crew going a little crazy.
And the hunt for waves is the dominant conversation in the camps; did you surf this morning? Where'd you go? How was the wind?
Between the WSL calls we managed to catch up with Dimity as she headed out for a quick surf and then took the afternoon to chill with a coconut or two in the shade.
Highlight of the day was by far the sunset session with Shimmy Disco, pumping good vibes and even better tunes as the sun slowly melted into the Indian Ocean.