Surfer Girl Necklaces DIY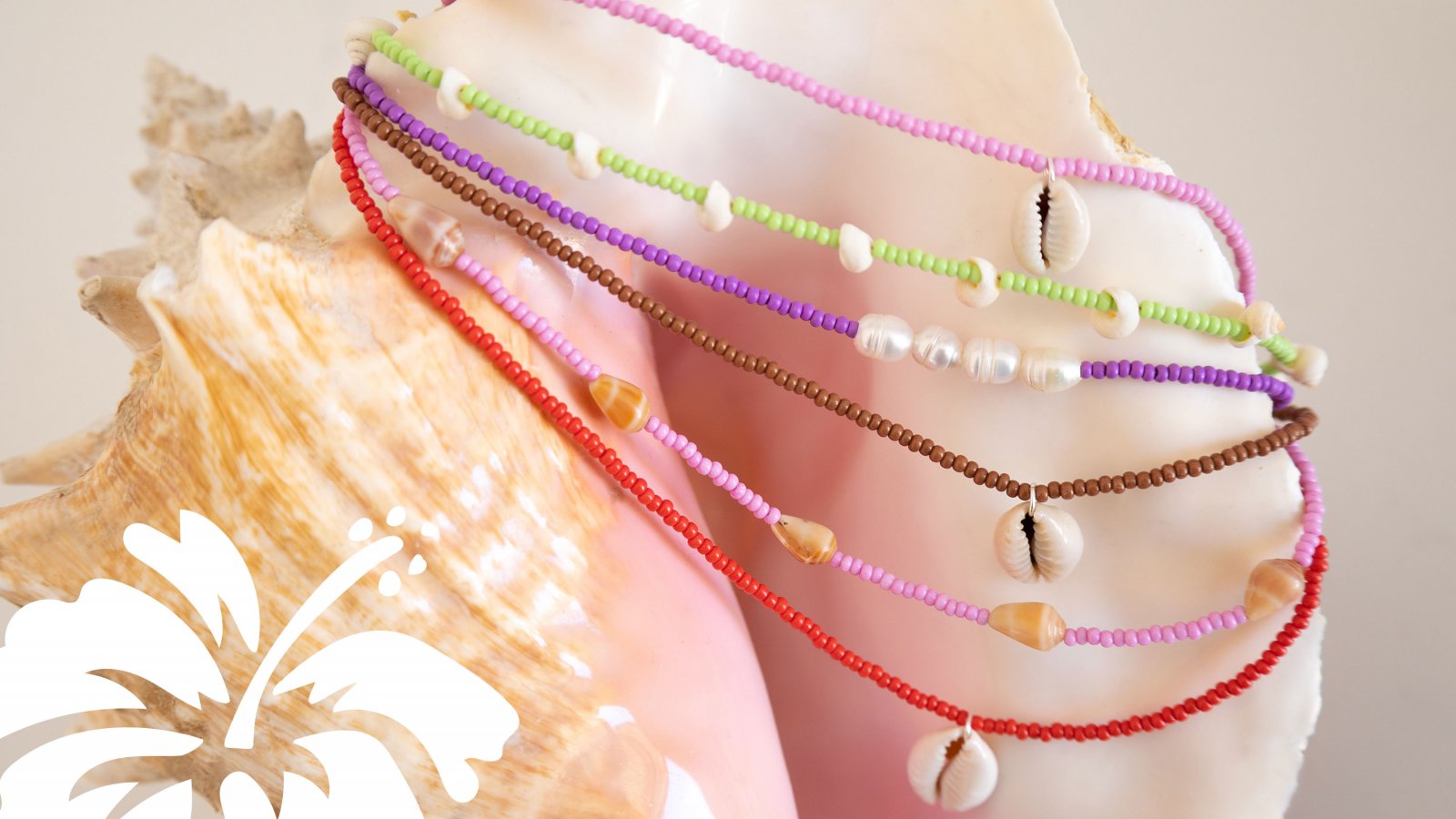 The perfect accessory to complete your favorite Y2K surfer girl outfit, these beaded seashell necklaces are simple and add just the right pop of color to any ROXY girl look.
SUPPLIES NEEDED :
Jewelry String / Wire
Scissors or a tool to cut the string / jewelry wire
Jewelry Clasps & Rings
Crimping Beads
Small Jewelry Pliers (to secure the rings, and smash the crimping beads)
A variety of colorful beads
Seashell beads
DIRECTIONS :
Step 1
Cut a piece of jewelry wire to the desired length, leaving a few extra inches on each end that you will use to add the crimping beads, clasp and ring.
Step 2
Start stringing the beads There is no right or wrong way to add the beads, this is the fun part where you can get creative! Simple, one color with a single shell, multiple shells spaced out with smaller beads, mix and match several colors, any combo you can imagine.
Step 3
Once your necklace is strung, secure each end by adding a crimping bead, and then a clasp. Loop the wire through the clasp, and bring it back down through the crimping bead a second time, pulling it taught, and holding it tightly while you use your small pliers to smash the crimping bead - this will secure the wire in place. Once the crimping bead is secure trim any excess wire. Repeat this same step on the other end with a crimping bead and the ring.
Step 4
If you're feeling extra inspired, we recommend making a few different necklaces at different lengths so you can layer them and mix and match with different looks.
If you make some surfer girl jewelry, we'd love to see! Please share it with us and tag @roxy!