The Fourth Annual #ROXYfitness Huntington Beach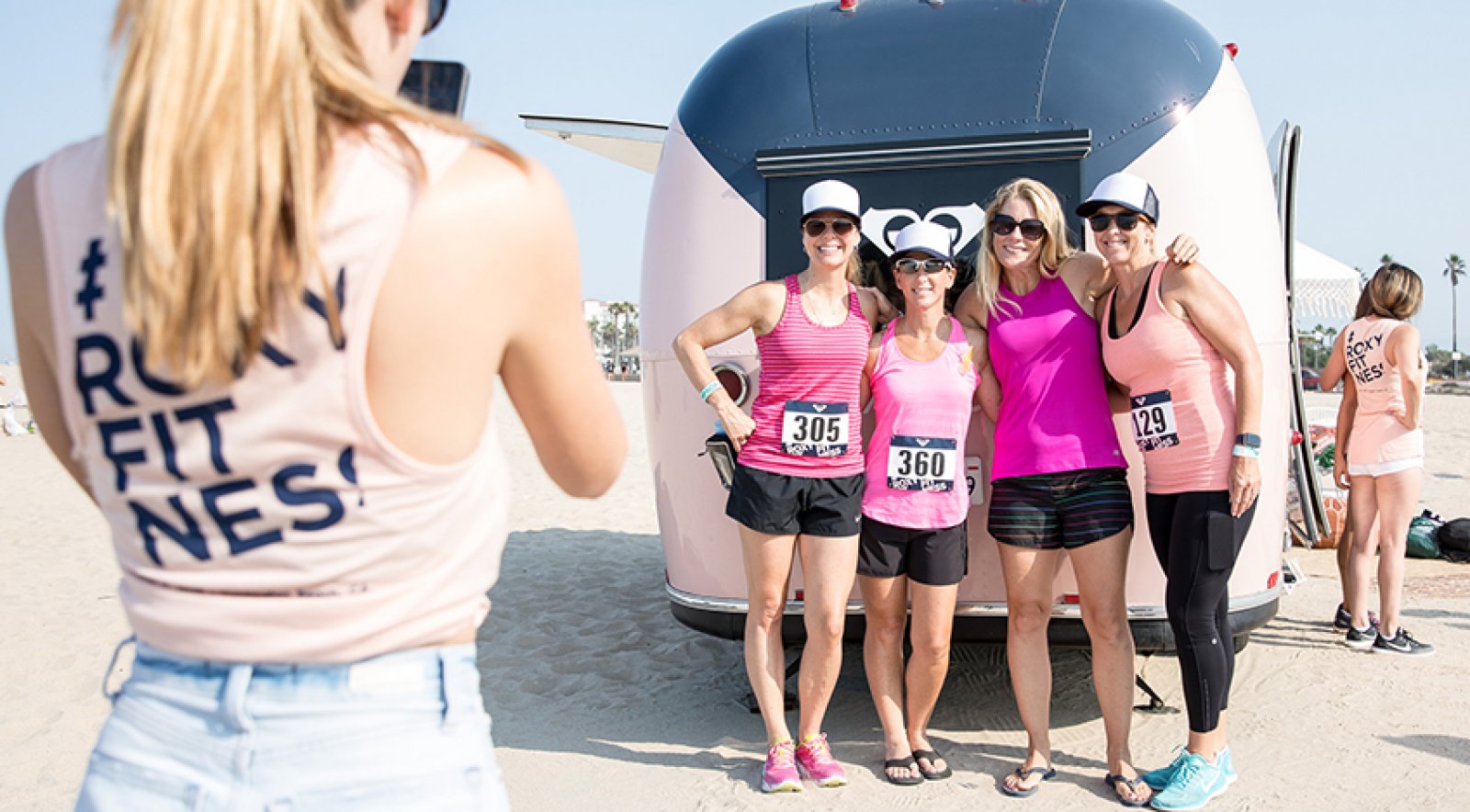 Huntington State Beach was packed this past Saturday for the fourth annual #ROXYfitness event. Women from all over the country came to join forces and participate in the three main events: Stand Up Paddleboarding (SUP), a 5K run and yoga. The event was filled with smiles, comradery, and excitement. Also in attendance were professional surfers and ROXY team riders Lisa Anderson, Caroline Marks and Meg Roh.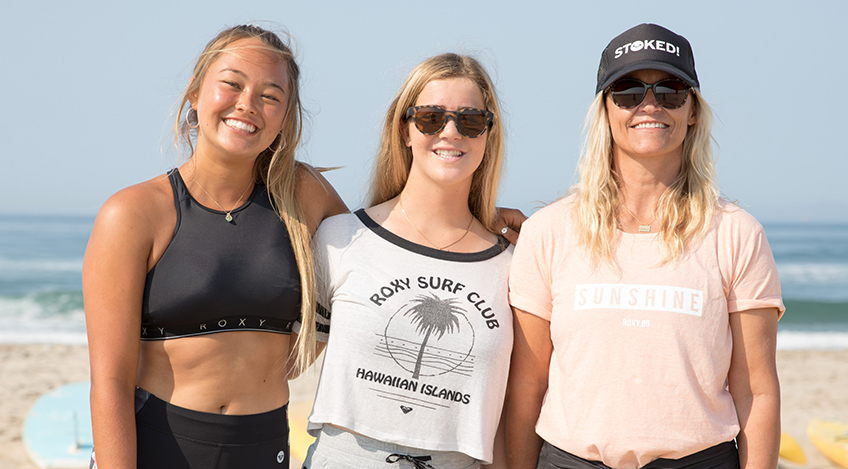 Bruna Schmitz, Katie Ormerod, and Monyca Eleogram were across the globe participating in the #ROXYfitness event in the UK.
Also present at the event was the ROXY airstream as a part of the #MakeWavesMoveMountains tour.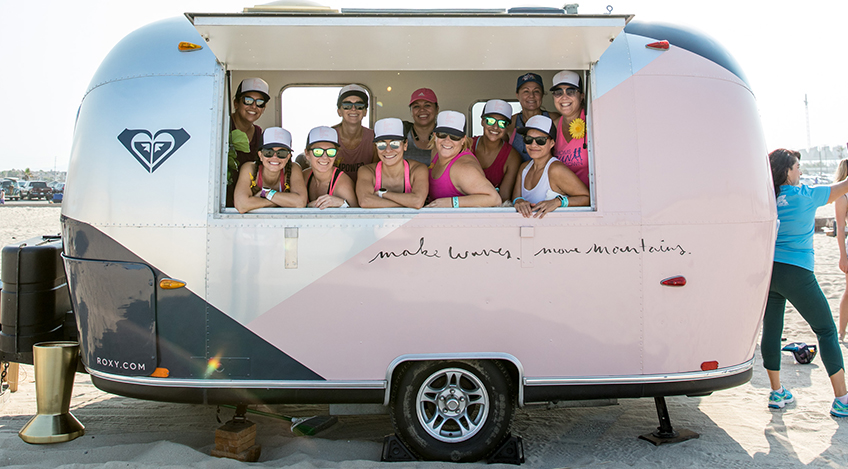 The day started out with the Stand Up Paddleboard event. Participants were faced with large sets of waves, but the difficult conditions were not able to break competitor's fiery spirit. From the first heat only Colleen McNally was able to complete the entire course. The second heat had five finishers, Mailelei Penn taking first place. Due to the harsh waves, the rest of the heats were not able to participate, but SUP instructor Kisha Mahar was cheering on participants and encouraging others to do so the entire time.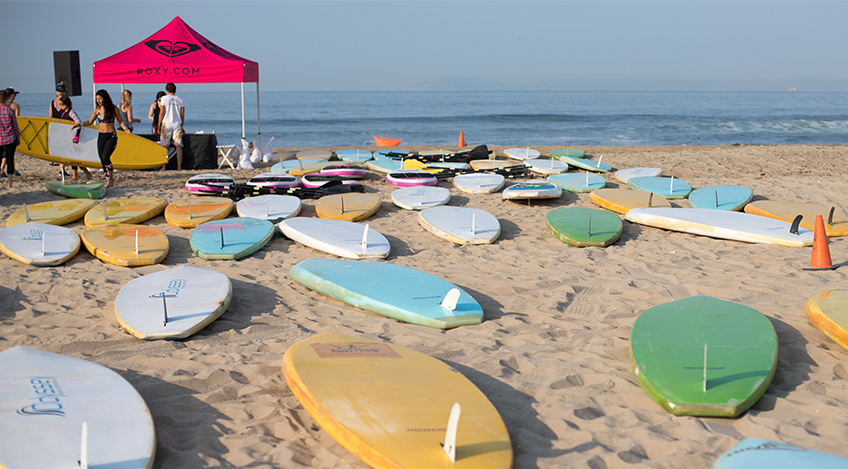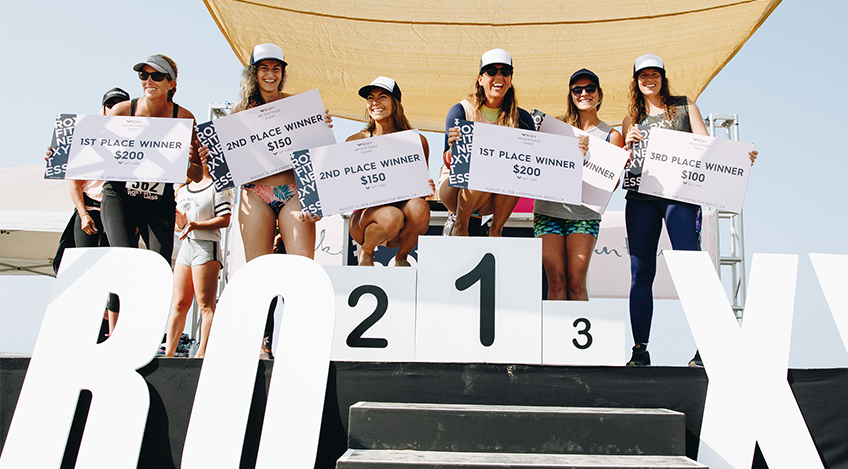 Following the SUP event, participants hit the ground running with a 5K run. The run took place on both the sand and the bike path next to the beach.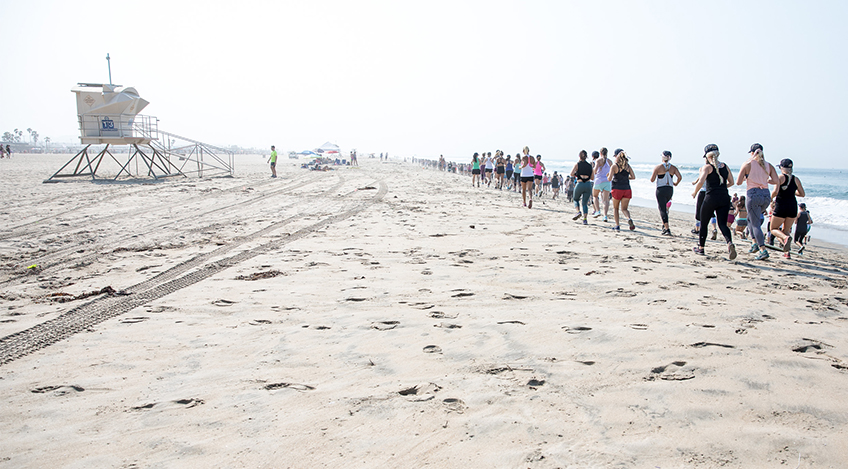 All 5k winners finished with big smiles on their faces, thrilled about their accomplishment.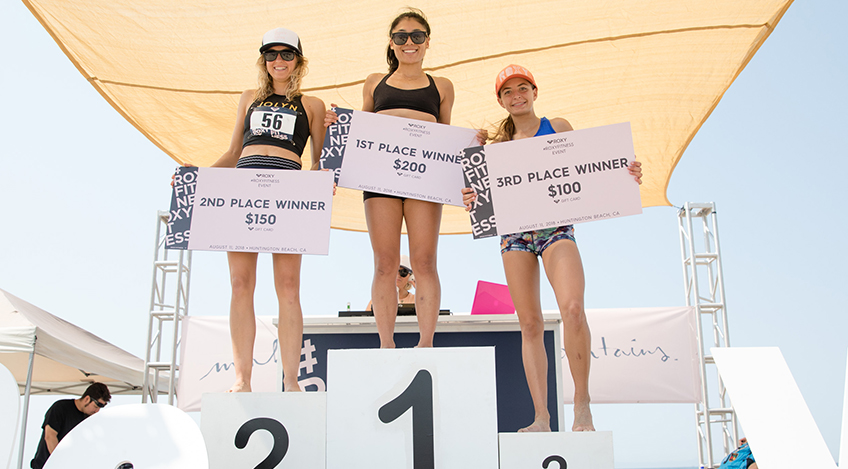 DJ Shannon Phillips played upbeat music to help encourage the runners and keep the race fun.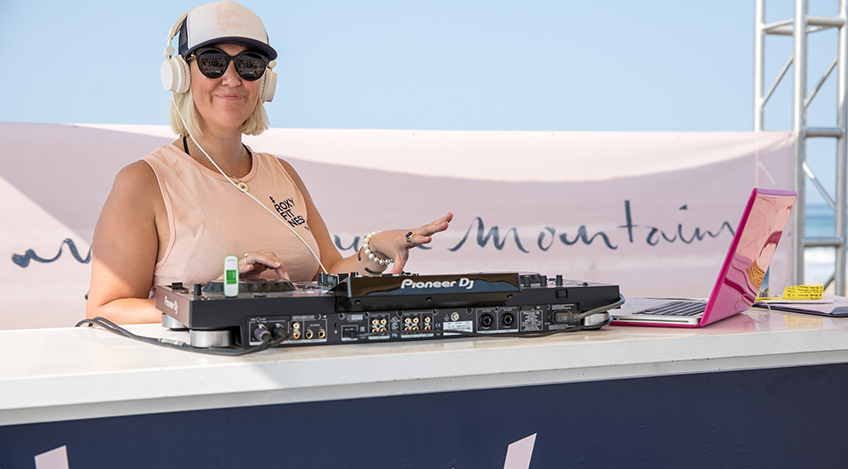 Yoga instructor Katie Dunlop concluded the day with a yoga session. Partakers left feeling uplifted and empowered.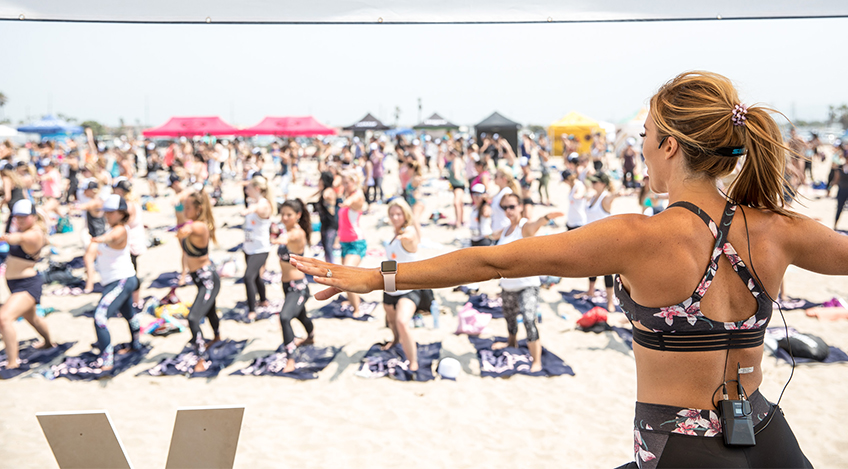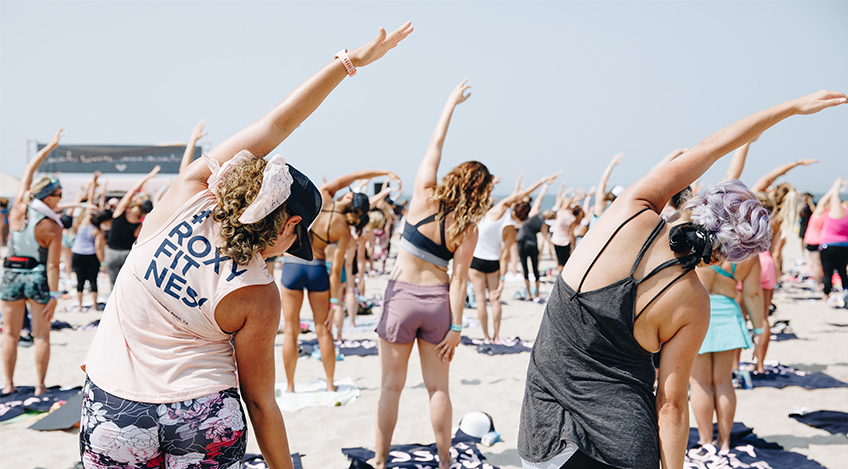 Thank you to all the women who joined us at the #ROXYfitness event in Huntington Beach! We hope to see you all next year!
#MakeWavesMoveMountains