Beach Cover-Ups: The Essential Guide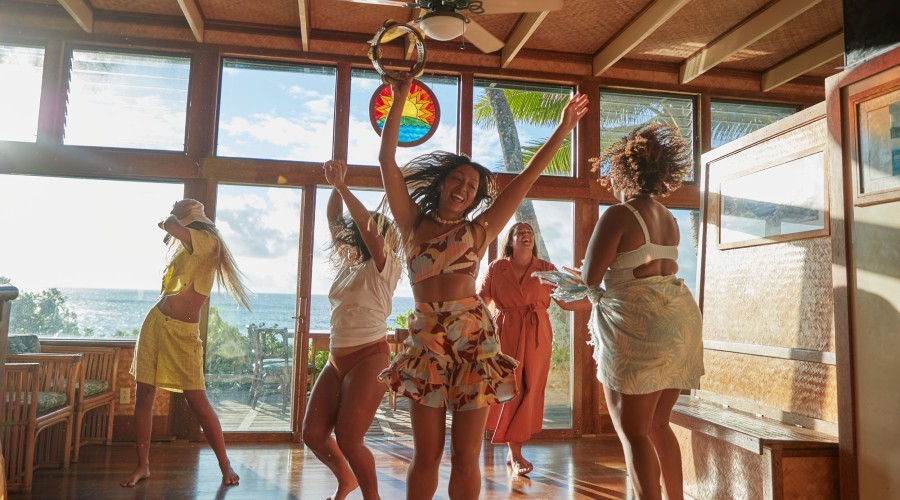 Warm days mean trips to the beach or chilling by the pool. Whether your bathing suit is a tropical bikini or a sporty one-piece, you'll want a cover-up to get you from home to beach, or resort to poolside.
There are a few key features to look out for in terms of fabrics and construction, and different styles will have varying benefits. This guide will take you through all the essentials of picking the perfect swimsuit cover-up for you.
What Is a Beach Cover-up?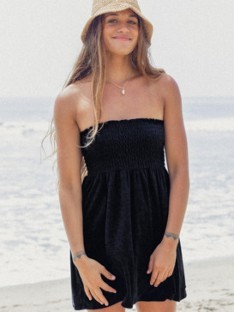 A cover-up is a garment designed to be worn over swimwear. They're ideal for transitions to and from the beach and pool. They're also essential for dressing up a swimwear outfit, and can even help you go from breezy beachwear to evening casual.
Beach Cover-Ups: What To Consider
Consider the fabric used to construct the cover-up, how it fits, and what kind of coverage it provides.
Fabrics
Choose breathable fabrics that help regulate your body temperature and are easy to take care of. Pick cover-ups made of fabrics that are resistant to prolonged sun exposure, and salinated/chlorinated water, as well as resistant to sun protection and tanning products.
Breathable, go-to fabrics include cotton, rayon, and linen.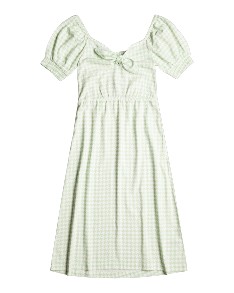 Cotton: Strong, durable, and soft, as well as comfortable and lightweight. Chambray and seersucker are very summery types of cotton fabric.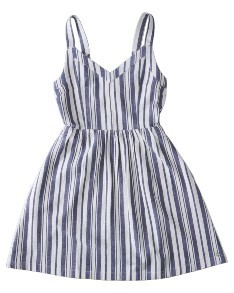 Linen: A natural fiber that's thicker and stronger than cotton. With its more open weave, this fabric is ideal for ventilation. A summertime favorite, linen is also naturally antimicrobial.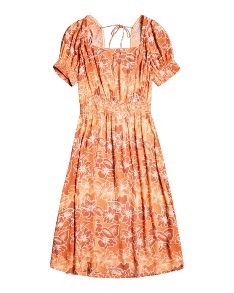 Rayon: Rayon fabrics are soft to the touch, good at wicking moisture away from the skin and evaporating it into the air. It also doesn't wrinkle and maintains its shape and color well. Types of rayon fabrics include viscose, modal, and lyocell.
You can go for a blend of these fabrics to combine their benefits.
Sun Protection
Beach cover-ups can provide sun protection in a few ways. Ankle-length cover-ups or ones with long sleeves will be more protective.
Consider color: lighter colors will help keep you cool, but darker and bright colors will absorb more sunlight, allowing less UV to penetrate to the skin.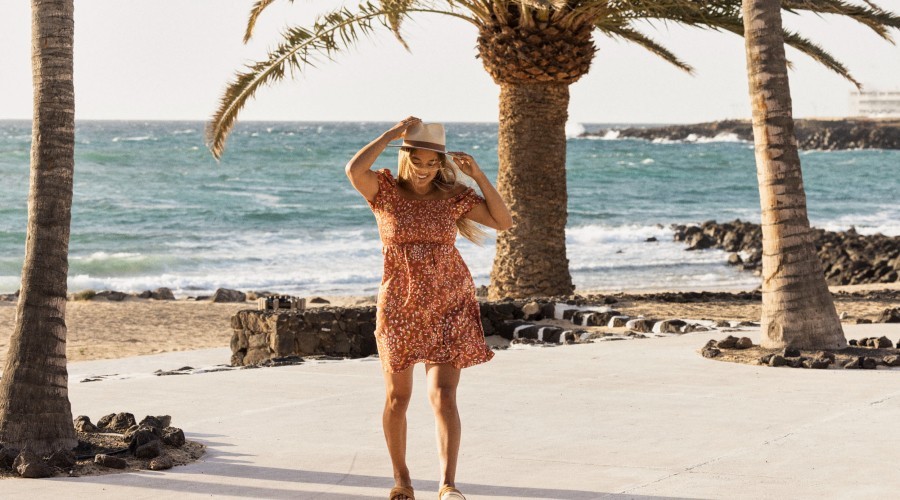 Many garments and hats come with a UPF (Ultraviolet Protection Factor) – the higher the UPF number, the more protective it is against harmful rays. Also, the more densely woven the fabric, the better the sun protection.
Volume and Length
Cover-ups are easy to put on and take off, and allow you a full range of movement. Kaftans and beach kimonos come in longer styles that provide more coverage, dress cover-ups are easy to slip on and off, and rompers are great for more active beach days.
Fashion-Favorite Cover-Ups for the Beach or Pool
Beach Dress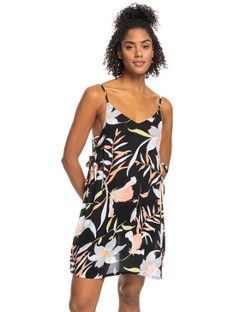 Beach dresses are made of lighter fabrics and are sometimes more transparent than the average dress due to thinner materials or a more open weave, like crochet styles that show off a hint of swimwear. Dress cover-ups come in all lengths and shapes, and are often strappy or strapless.
Benefits
Works as an entire outfit – suitable for post-swim activities, restaurants and bars.
Can be worn as a regular dress when not going to the beach or pool.
Beach Kimono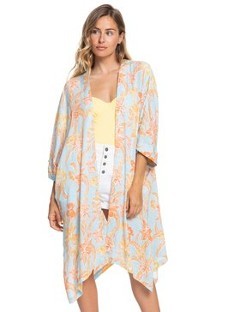 If you're looking for a floor-length dress that has an elevated vibe, go with a kimono. A kimono is a traditional Japanese floor-length robe with wide drapey sleeves. Modern Western kimonos typically come in a longline open style that provides coverage while allowing you to show off swimwear. Beach kimonos or beach cardigans may be full length or shorter cut, and may sport shorter or longer sleeves.
Benefits
Brings a stylish upgrade to swimwear outfits.
Can be worn as a layer with other outfits.
Romper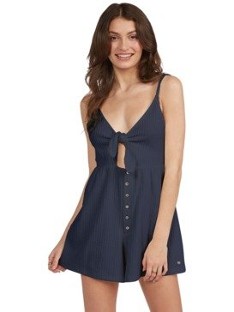 A cute romper is a great go-to for effortless cover-up style. A romper is a one-piece garment with short legs, usually made of light breathable materials.
Benefits
Works as an entire outfit – can be dressed up with shoes and accessories.
Romper styles elongate the legs.
Sarong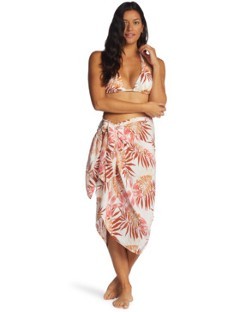 Keep it simple in a versatile sarong. A sarong is a very minimal and light piece of fabric that wraps around the body as a cover-up. You can tie it at the waist to give the illusion of a skirt, or at the neck for a dress – they can be styled as a halter neck, one-shoulder, or bandeau dress.
Benefits
Multiple styling opportunities.
Can match the pattern or print of your swimwear, or provide contrast.
Poncho or Tunic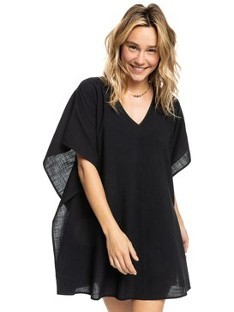 Embrace a carefree look in a 70s-inspired poncho or tunic. A poncho is basically a large piece of fabric with a head hole in the middle, sometimes constructed with a hood, or with a few stitches under the arms that give the illusion of sleeves. Tunics are similar but with genuine sleeves – they look almost like oversized shirts. They provide a relaxed element that's perfect for casual post-swim hangouts.
Benefits
If they are made of a towel fabric they are great for drying off and getting changed under.
Gives you a laid-back boho look.
Kaftan
For a loose-fitting but always flattering cover-up option, the kaftan is a great choice. A flowy, ankle-length garment based on a traditional dress worn in the Middle East and North Africa. They provide full coverage and allow for maximum ventilation – perfect for cooling down in the heat while protecting your skin from the sun.
Benefits
Full coverage and sun protection.
Can be dressed up for the evening or day pool party.
Can You Wear a Cover-Up as a Dress?
Many styles of cover-ups can be worn as is – beach dresses, rompers and kaftans all make great single piece outfits.
Ponchos and tunics can be worn as a boho style layer with other casual pieces.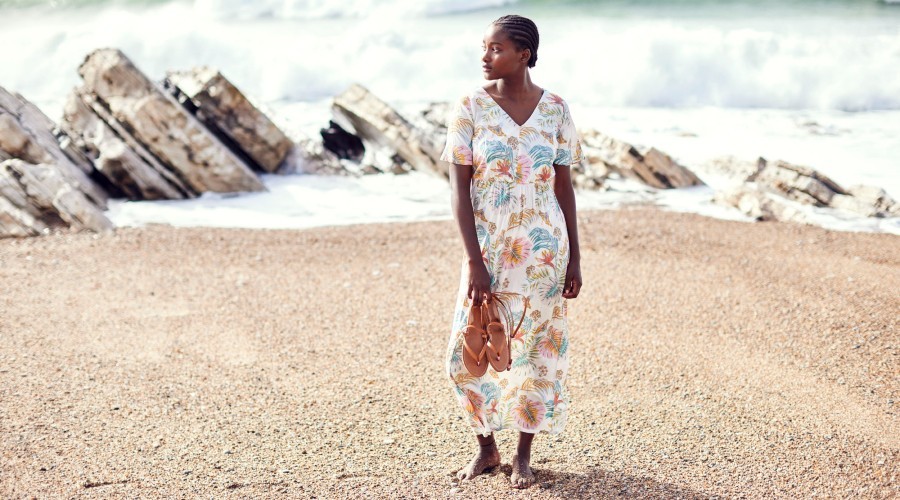 Sarongs usually don't provide enough coverage to be worn beyond the pool or beach, but can be incorporated into outfits as creative elements.
Choose a cover-up that is as stylish as it is comfy, so you can feel free to wander far beyond the pool and beach if you feel like it. It's also important to think about what you'll be doing throughout the day, how much sun exposure you expect, and what you need in a cover-up. All of these factors will help you make the most of your beach or poolside experience.
Related Guides