Beach Packing List: The Essentials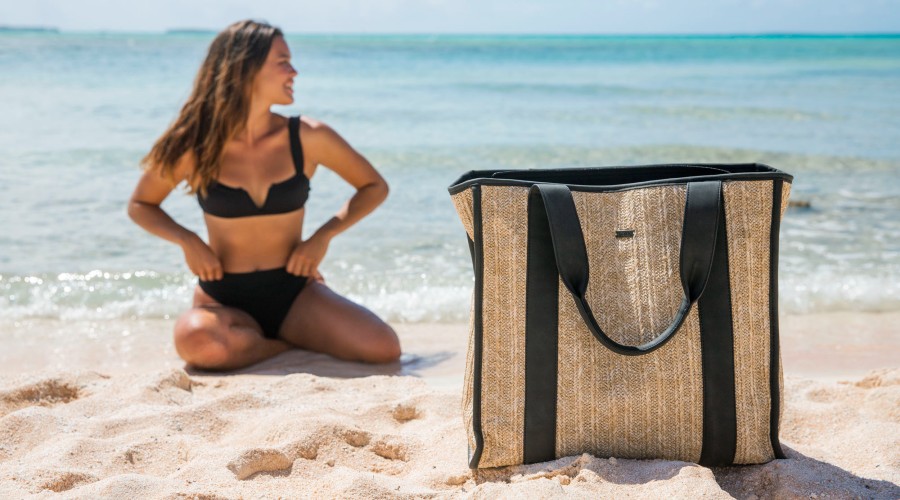 Nothing encapsulates summer like a blissful day at the beach. Whether you like to lounge under an umbrella with a book or spend your days surfing the waves, there are a number of beach essentials to add to your packing list that'll have you prepared for a great day in the sun.
Beach Essentials
Keep the weather in mind when packing for your trip. Think about how long you plan your beach day to last. Here is a list of essentials to pack:
Swimsuit: One-piece or two-piece
Wetsuit or boardshorts: For surf sessions
Rashguard: For UV protection and surfing in warmer waters
Beach clothing: Anything from sarongs and beach cover-ups, to shorts, oversized shirts and dresses. Don't forget to pack underwear
Footwear: Slides, flip-flops, and sneakers for the way home. Sandals are always a safe choice too
Sunglasses: Take your pick, micro or oversized, aviators or more unconventional
Hat: Visors and floppy sun hats offer extra protection from the sun. For more information on headwear, check out our Guide to Women's Hats.
Beach towel or blanket
Spare drying towel if you have space
Beach bag: An oversized structured tote or basket bag, ideally woven or canvas to handle the elements
Bikini bag: A waterproof pouch to store your wet bikini
Cooler bag: You won't regret keeping your water cold
Beach umbrella
Beach chair, blanket or towel to sit on
Sunscreen
SPF lip balm
Hair accessories: Hair ties and clips, a UV or conditioning spray to protect from the sun and ocean
Small first aid kit, just in case
Tissues
Depending on how you like to spend your time at the beach, there are some other essentials to consider. If you're there for a long time, you might want to bring snacks or a packed lunch, and maybe headphones and a powerbank. You might want toys and games for the kids, or even a net and volleyball. Also, a book or e-reader never goes amiss.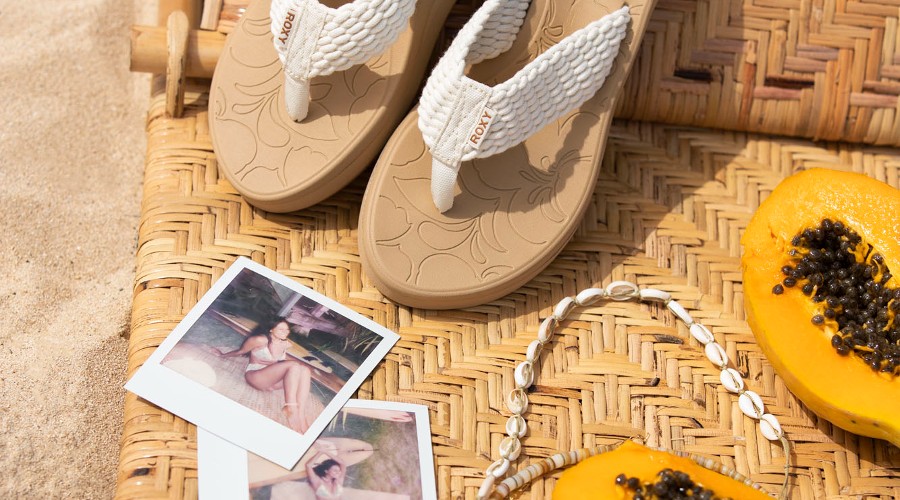 Beachwear Inspiration
Beachwear clothing comes in a variety of styles and types. If you want to take sun protection even further, invest in high UPF beachwear. The ultraviolet protection factor (UPF) rating denotes how well the fabric protects you against UV rays, a UPF 50 blocks about 98% of the sun's rays. Look for swimwear, clothing, and accessories like hats with high UPFs.
Outfit Ideas
Cold-Weather Beachwear
The beach isn't just for sunny days. On these occasions, it's better to layer up and keep warm in the ocean breeze.
The Essentials
Being prepared and packing the essentials in your beach bag will ensure you stay comfortable and make the most of your day at the beach.
Related Guides