Women's Maxi Dress Style Guide—How To Wear Your Maxi Dress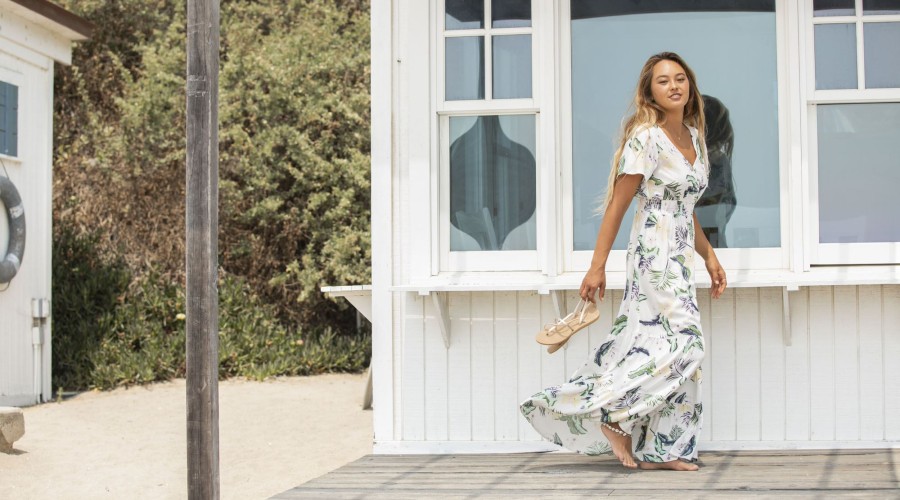 Maxi dresses are an easy and comfortable favorite that affords your legs complete freedom paired with great coverage. There are maxi dresses for all occasions, varying in every aspect from fabric to fit to overall shape, as well as many neckline, sleeve, and waistline options. Read on to understand how the maxi dress makes it easy to achieve looks of all types.
What is a Maxi Dress?
A maxi dress features a hemline to the ankle, or to the floor. In the world of evening wear, they are referred to as gowns.
Fashion-Favorite Maxi Dress Types
Maxi dresses come in a variety of styles and lengths making them a true wardrobe staple.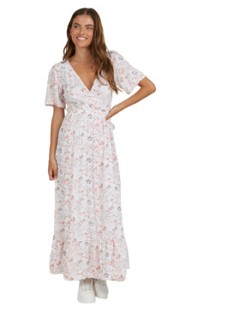 Wrap Maxi Dress
One side of the dress wraps over the other, with a tie-waist or button that defines and shows off the waistline. Occasionally features an asymmetrical hem.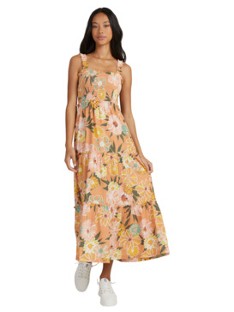 Fit and Flare Maxi Dress
The bodice is fitted and the skirt flares, producing a timeless silhouette. The waistline may be cinched to accentuate the hourglass figure.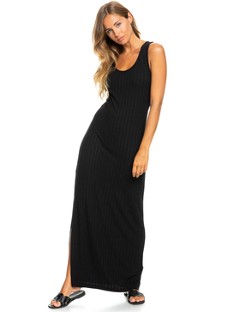 Maxi Bodycon Dress
Describes the most figure-hugging fit – usually a maxi-length bodycon dress will have a side or back split in the skirt to maintain the wearability of the fit while adding to the sultriness of the design.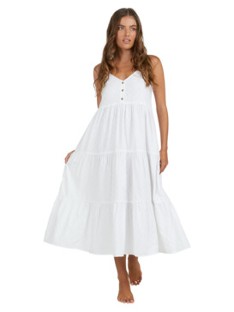 Tiered Maxi Dress
When the dress skirt is made by combining gathered layers of fabric that get wider, adding volume as you go down. This defines the ever popular A-line silhouette.
Maxi Slip Dress
Slips resemble the classic underdress garment made of light, soft materials. Traditionally built with spaghetti straps and little stretch, maxi slips sometimes feature a leg split.
Sheath Maxi Dress
A fitted dress nipped at the waist which is figure-defining yet more forgiving than a bodycon for a sophisticated look. Hemlines can vary from straight cut to ruffles.
Mermaid/Fishtail Maxi Dress
Hugs the figure from the bodice through the hips and thighs to the knee where the skirt flares or fans out. This creates an hourglass silhouette unique to maxi-length dresses.
Drop Waist Maxi Dress
Simply a dress cut with a structural waistline lower than the natural waistline. Creates a unique, dynamic silhouette that draws focus away from the midsection.
Trapeze Maxi Dress
A lot like a tent dress – narrow at the shoulders, and flares out with no defined waistline. Sometimes they flare from the bustline giving an empire waistline effect.
Blouson Maxi Dress
Blouson dresses have a relaxed bodice that cinches tighter at the waist before the start of the skirt. It's a popular cut for both flowy eveningwear and comfortable casual wear.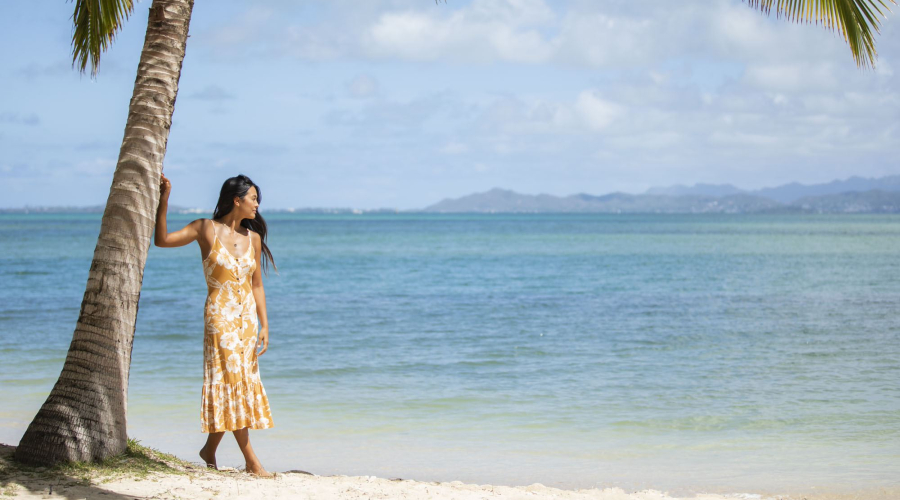 Maxi Dress Neckline Options
You can work different necklines to highlight your best features and balance the volume of a full-coverage dress.
Round Neck Maxi Dresses
A classic, minimal rounded neckline showing some skin at the base of the neck. Higher cut and closer-fitting necklines are crewnecks, more often seen on long-sleeved maxi dresses. Scoop necks are a lower cut version that allow you to highlight any jewelry.
Benefits
Universally flattering and versatile.
Enhances bust and highlights collarbones.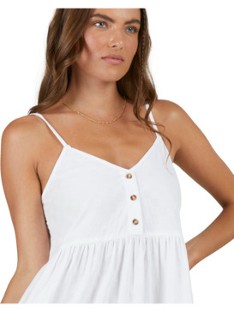 V-Neck Maxi Dresses
A V-shaped neckline, normally cut to the bust. Deep plunging necklines are popular on maxi dresses as the full coverage of the style allows for a more revealing neckline to balance out the look.
Benefits
Draws eyes upwards to the face while elongating the neck and body.
Can show off bust depending on how much coverage you prefer.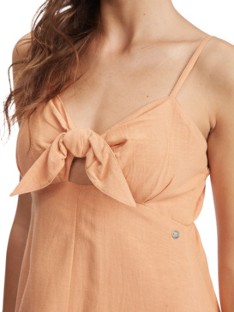 Sweetheart Neckline Maxi Dresses
This neckline resembles the top of a heart, and adds a romantic and sweet element to dresses.
Benefits
An open neckline that enhances curves, bust, and collarbones.
Some boast structured cups that can provide support and uplift.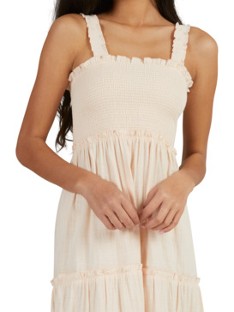 Straight Cut Maxi Dresses
When sleeves rise up and over the shoulders it is known as a square neck cut and gives an understated sculptural look. Bandeau maxis are completely sleeveless.
Benefits
Defined lines contrast curves, while sleeveless styles spotlight shoulders and arms.
Provides more coverage for cleavage than other open styles.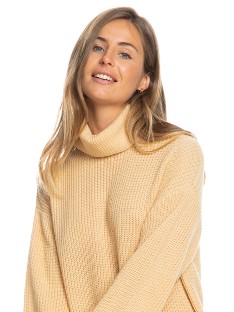 High Neck Maxi Dresses
High neck styles come up to or over the neck. Maxi dresses with a boat neck invite a traditional sophistication. Turtlenecks are more common in very casual maxi dresses, coming up a couple inches before the chin. There is also the mock neck which gives a less constrictive feel and is often the highest neckline seen in formal maxi dresses.
Benefits
Offers the perfect canvas for layering garments and jewelry.
Head-to-toe full coverage.
One-Shoulder Maxi Dresses
Dresses made to cover only one shoulder give a unique neckline and overall energy.
Benefits
Draws eyes up away from the torso towards the face.
Provides creative silhouettes through dynamic asymmetry.
Bardot Maxi Dresses
Where the dress comes off the shoulder to long or short sleeves. Sometimes finished with subtle spaghetti straps. It is not strictly a neckline as Bardot maxi dresses may incorporate straight, sweetheart, or other neckline styles in the cut.
Benefits
Sleeveless styles spotlight shoulders, arms, and back.
Provides more coverage for cleavage than other open necklines.
Cowl Neck Maxi Dresses
A cowl neckline features folds of loose fabric that drape around the collarbone. They provide a subtly striking elegant tone.
Benefits
Soft, fluid, and femininely flattering.
Adds a touch of volume to the bust.
Maxi Dress Waistline Options
The waistline option on maxi dresses is one of the areas of variation you can control to minimize or maximize your features.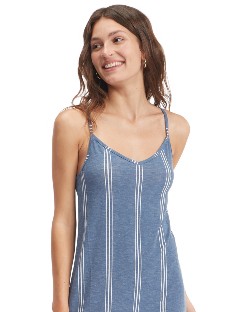 Natural Waistline Maxi Dresses
The dress waistline sits on the narrowest part of your body between your ribs and hips.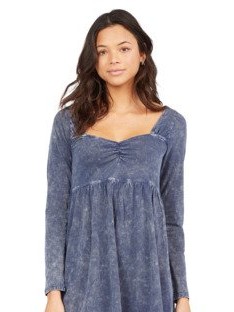 Empire Waist Maxi Dresses
A waistline starting at the highest section of your ribcage, under the bust giving the most pronounced leg-lengthening effect.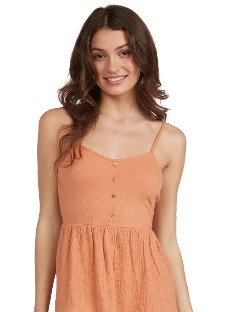 Cinched Waist Maxi Dresses
When the waistline tapers through the waist, hugging the slimmest section of the torso, accentuating the hourglass figure. Popular in A-line and fishtail maxis.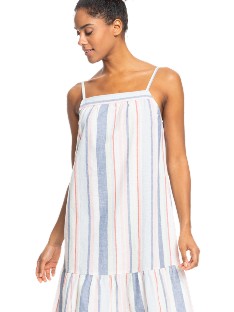 Drop Waist Maxi Dresses
This is when the skirt of the dress falls below the natural waistline by 3-12" and is usually gathered from the drop, reducing focus on the midsection.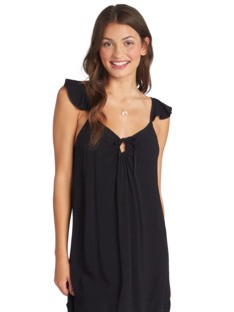 No Waistline Maxi Dresses
Maxi dresses with no defined waistline may follow the curve of your general body shape – like slip dresses or trapeze dresses. The more flared styles are perfect for drawing attention away from the midsection.
How To Style a Maxi Dress for Women
Maxi dresses can be key to a statement look or glamorous moment, as well as a comfortable option and all-weather-ready. Here are some tips on what to wear with a maxi dress to help you fulfill its potential.
How To Dress Up Maxi Dresses for Special Occasions
Elevate the statement of an ankle-length dress with contrasting or complementary high heels or strappy sandals. Harmonize with jewelry – emphasize necklaces on simpler dresses, and focus more on earrings if the dress is its own moment.
Match a handbag for more dressy events, a clutch for special occasions, and a shoulder bag or micro handbag for parties and going out. Dress up the right night time outfit with an oversized hair clip.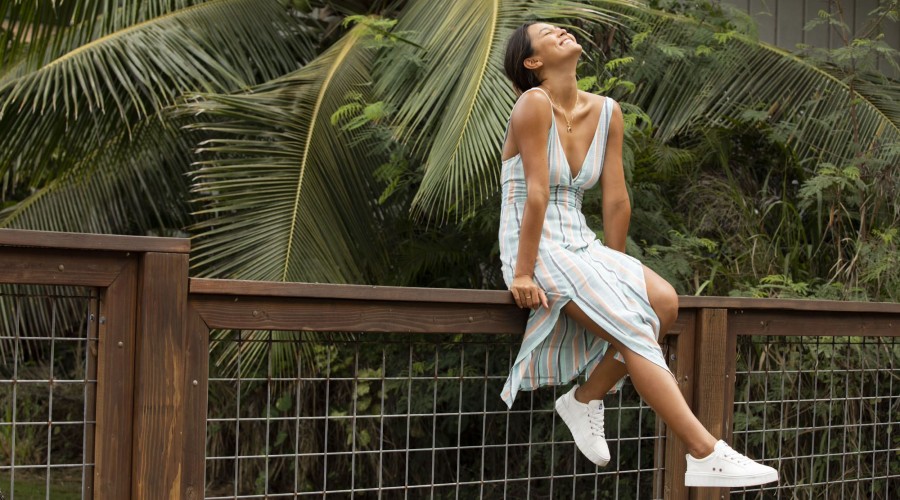 How To Dress Down Maxi Dresses for All Events
The floor length of maxi dresses lends them a dreamy quality that can be easily dressed down by contrasting different casual pieces.
Layer with a jacket – a cropped jacket will add to the dress's leg-lengthening effect. A jean jacket or leather biker jacket are classic combinations. Wear with boots for a casual finish – heeled or flat ankle boots, or give a grungier twist with chunky lace-up boots. Maxi dress outfits like this welcome a satchel or tote shopper bag. Try with a broad-brimmed hat.
Pair with ballet flats, a crossbody bag, and a beret. Add a sporty twist with low-top sneakers and a baseball cap. Achieve the perfect beach look with an open shirt and gladiator sandals.
Whether you prefer to feel free in a loose, flowy design or want to serve every curve in a bodycon, there is a women's maxi dress for you. Take advantage of the endless range that comes in all shapes, fits, and sizes.
Related Guides
Beach Dresses & Cover-Ups Guide
How To Style Regular Fit Jeans
How To Style Relaxed Fit Jeans