The Women's Midi Dress Style Guide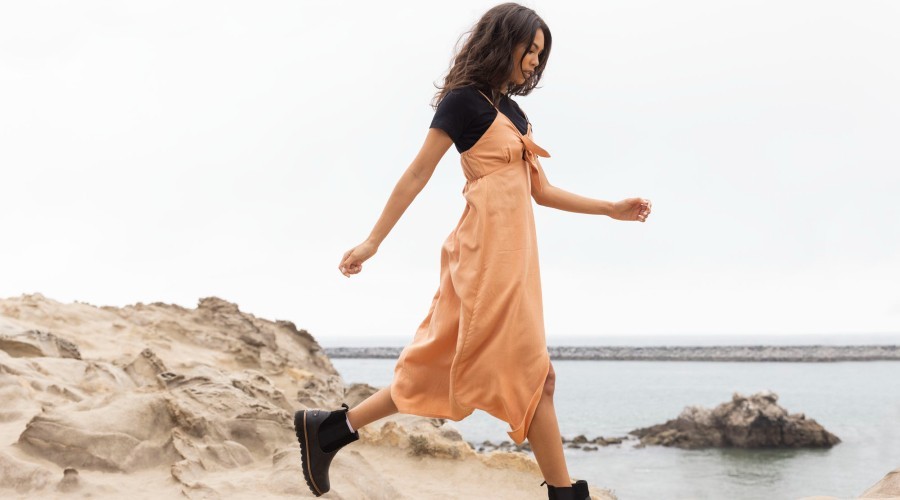 What's not to love about the midi dress? It's a wardrobe staple that works well for any occasion. Dress it down with a pair of sneakers or dress it up with cute accessories and wedges, and you've got yourself a dress that's great from dawn until dusk.
What Is a Midi Dress?
Midi dresses have a hemline that ends mid-calf. This was popular around the 1940s-50s – with many midis lending themselves to that vintage aesthetic – until the '60s when hemlines shortened and it became stylish to show more leg. Modern resurgences of women's midi dresses now come in a variety of different styles.
Popular Midi Dress Styles for Women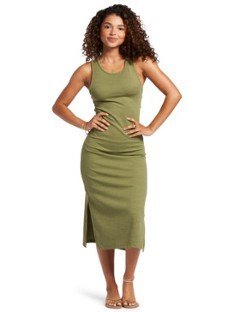 Bodycon Midi Dress
Skintight and form-fitting, the bodycon midi dress offers the tightest, curve-hugging style. Some dresses even feature flirty side and back splits.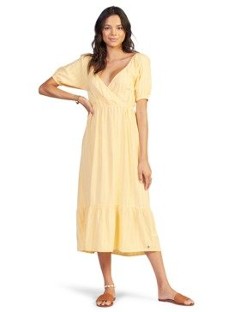 Midi Wrap Dress
The midi wrap dress is when one side of the dress wraps over the other, usually with a tie-waist that shows off the figure. Asymmetrical hems are a popular style choice with this style.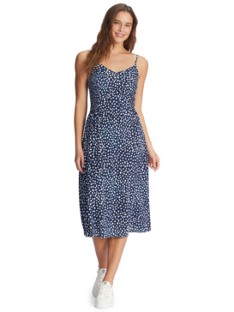 Fit-and-Flare Midi Dress
The fit-and-flare is exactly how it sounds – the bodice is fitted and the skirt flares for a slightly curved A-line silhouette. A cinched waistline defines and highlights hourglass figures. Full-flared skirts give a vintage feel.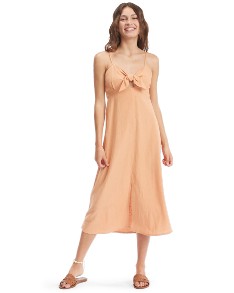 A-Line Midi Dress
An A-line midi dress is when the dress is tailored at the waist and gradually widens to the hem for a classic feminine shape. The body may be tight, fitted, or blousy, with a more relaxed or structured skirt.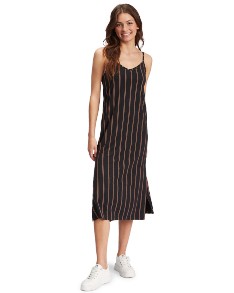 Midi Slip Dress
The flirty Midi Slip Dress is based on a traditional dress that was once worn under women's garments. Made of light, soft materials like chiffon, satin, or silk, they're often constructed with spaghetti straps and very little stretch. They give off more of a romantic vibe that can be enhanced or contrasted by your choice of shoes and accessories.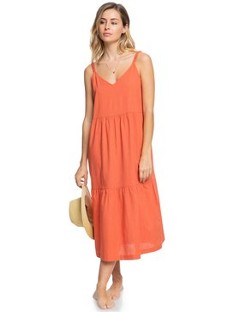 Midi Smock Dress
The midi smock dress's stretchy material complements many body shapes. It has a relaxed fit that is defined by a full skirt – usually gathered from the waistline or in tiers. Some gather from under the bust or from a dropped waist. This style is a go-to for the beach or an effortless everyday look.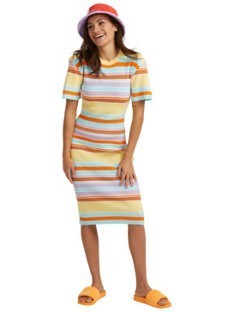 Midi Sweater Dress
A midi sweater dress is the ultimate cozy staple. Usually made of comfy knitted, woven, or jersey material and easy to dress up or down, this dress style gives off an understated modern vibe.
Midi Shirt Dress
Midi shirt dresses button down to the calves or above the knee. They can be loose or fitted, and give off a smart-casual vibe that easily transitions from day to night.
Midi Sheath Dress
A midi sheath dress is cinched at the waist and fitted through the body, defining the figure in a more forgiving fit than a bodycon dress but without sacrificing style.
Bandage Midi Dress
Bandage bodycon dresses are a fun, fitted silhouette that highlight curves with wrapped layers of fabric.
The Best Neckline Options for Midi Dresses
Since midi length dresses tend to cover up your legs from the calf up, the neckline can be used to show more skin, whether that's just highlighting collarbones, or showing off a low neckline and shoulders.
V-Neck Midi Dress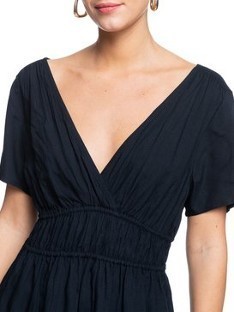 Keep it classy with a simple v-shaped neckline. V-necks usually can be low, wide or deep-plunging, depending on the dress style.
BENEFITS
Draws eyes up towards the face while elongating the neck and body.
Can show off bust depending on how much coverage you prefer.
Straight Neck Midi Dress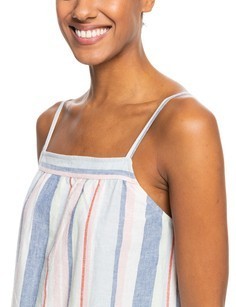 Try a '90s style neckline that cuts straight across the chest, like a square neck or bandeau-style midi dress. Where the neckline cuts straight across the chest. Sleeves or straps produce a square neck. Bandeau midis are strapless, providing a balance of bare skin above the neckline and below the hemline.
BENEFITS
Defined straight lines contrast and complement curves.
Provides more coverage for cleavage than other open styles.
Round Neck Midi Dress
Round things out with a minimal neckline, like lower cut scoop necks that allow you to show off a full range of jewelry against the skin. Higher, wider round necks are also a popular option with midi dresses.
BENEFITS
Universally flattering and versatile.
Enhances bust and highlights collarbones.
High Neck Midi Dress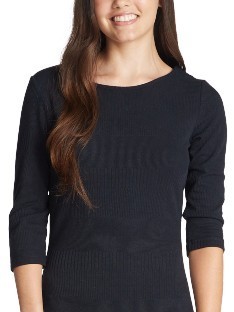 For a little more coverage, go for a dress with high necklines, like a boat neck or bateau neck – a high, wide neckline that runs horizontally across the collarbone. Turtlenecks and rollnecks are also chic options that come up to the chin and sometimes roll over – designed for a more unique structural effect. Mock neck midis give a high neck look with a less constrictive feel.
BENEFITS
Offers the perfect canvas for layering garments and jewelry.
Provides coverage ideal for cold-weather.
Halter Neck Midi Dress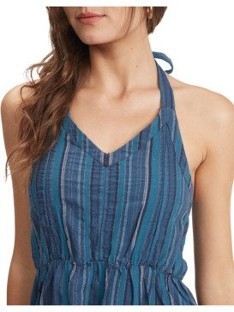 Show off your neck, shoulders and back with a halter midi dress, where the straps of the fabric meet or tie at the top of the neck. Some halters are a combination of neckline styles, like v-neck or straight cut.
BENEFITS
Highlights shoulders and creates a balancing effect between them.
Accentuates arms while breaking up broad shoulders.
Sweetheart Neckline Midi Dress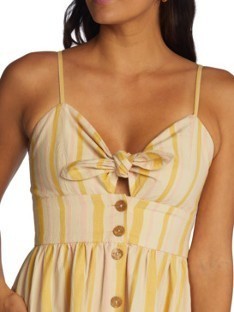 Shaped like the top of a heart, a sweetheart neckline adds a romantic element to any midi dress.
BENEFITS
An open neckline that enhances curves, bust, and collarbones.
Some are made with structured cups that provide support.
Sweetheart Neckline Midi Dress
Shaped like the top of a heart, a sweetheart neckline adds a romantic element to any midi dress.
BENEFITS
An open neckline that enhances curves, bust, and collarbones.
Some are made with structured cups that provide support.
The Waistline Options
Midi dress waistlines can enhance your figure, minimize certain areas, elongate your legs, and so much more. Here are the different options that can highlight your best features.
Natural Waistline Midi Dresses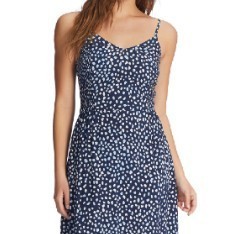 Midi dresses with a natural waistline sit on the narrowest part of your body between your ribs and hips.
Cinched Waist Midi Dresses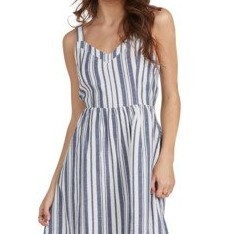 Where the waistline tapers through the waist, cinching and defining the slimmest section of your figure to hug those curves.
No Waistline Midi Dresses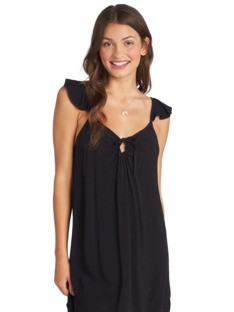 A straight-cut or flared option for maximum comfort draws attention away from the midsection.
Empire Waist Midi Dresses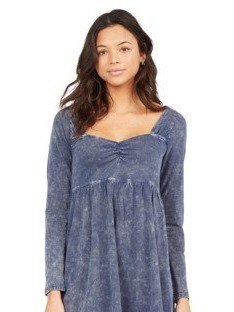 A waistline that starts just under the bust at the highest section of the ribcage, giving a pronounced leg-lengthening effect.
Drop Waist Midi Dresses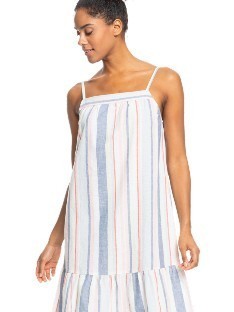 Where the skirt falls below the natural waistline by up to 12 inches, giving a unique silhouette with a vintage feel. Drop waist dresses flatter tall or slender frames.
What To Wear With a Midi Dress
Midi dresses are one of the most versatile dress options that can be styled to fit any aesthetic. Here is some styling advice on what to wear with your midi dresses.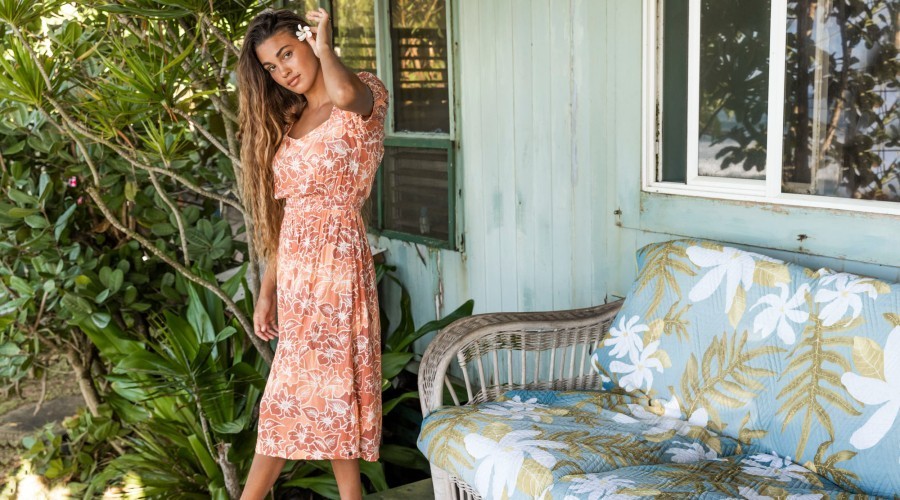 Dress It Up For Different Occasions
Step up a scoop neck or square neck bodycon midi with statement jewelry and strappy sandals. Chic details like ruching or cut-outs look awesome in tighter midis.
For a classic vibe, try a bateau neck fit-and-flare dress with peep toe mules. And if you're feeling nostalgic for the 90s, a cowl neck slip dress in a silky fabric welcomes a micro handbag.
Keep it classy in an A-line wrap dress with square-toe mules and a clutch. Add a little romance to your style by blending textures with a lace overlay midi and crossbody purse, or incorporate some edginess by pairing your midi dress with a leather jacket and metallic boots.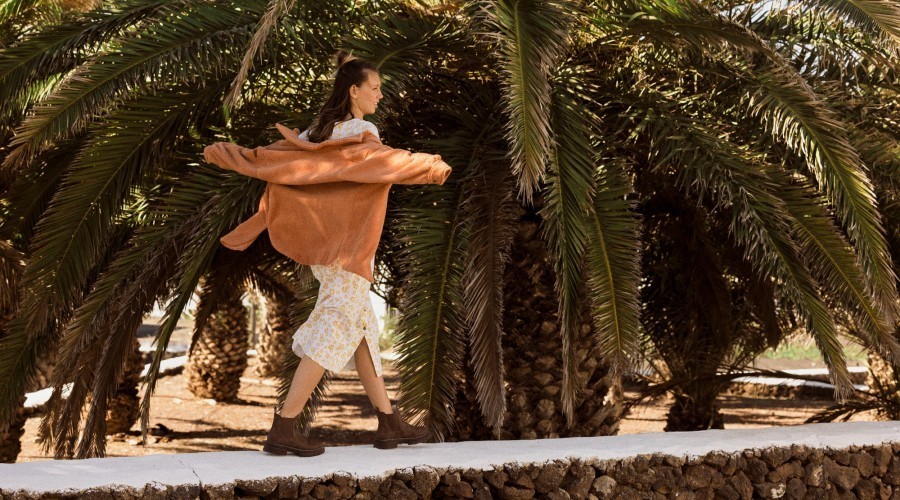 Dress It Down For Every Day
There's an endless list of ways you can wear a midi dress day-to-day.
The popular smocked prairie dress pairs well with espadrilles for a breezy, sunkissed vibe. Linen or cotton maximizes warm-weather vibes. Or, try a button-down midi with sliders or sandals and an oversized tote bag.
A floral beach dress, v-neck wrap dress, or strappy summer dress welcome a statement piece – like a suede jacket or a jean jacket. Complete the look with low-top sneakers or contrast with chunky boots.
Add a midi sweater dress to your wardrobe and accessorize with a complementary belt and chic ankle boots – pointed, round-toe, cowboy or Chelsea boots will all work well.
Wear a t-shirt or turtleneck top under a strappy slip midi for a layered look and match with platform mary-janes or brogues with cute socks. For a more Y2K vibe, try chunky sneakers and a mini cardigan.
Whether you want to try a vintage aesthetic or a contemporary look, there is a midi dress for you. From flirty, form-fitting silhouettes to chic, loose-fitting styles, a midi dress is the ultimate must-have for everyday style.
Related Guides
The Ultimate Mini Dresses Styling Guide
Women's Maxi Dress Style Guide
Beach Cover-Ups: The Essential Guide
Women's Hat Styles – The Year Round Guide
The Ultimate Women's Guide on How To Style a Hoodie
Beach Packing List: The Essentials
The Ultimate Flare Fit Jeans Styling Guide
Regular Fit Jeans Styling Guide for Women
The Ultimate Guide to Mom Fit Jeans
Relaxed Fit Jeans Styling Guide for Women