Choosing the Right Ski Jacket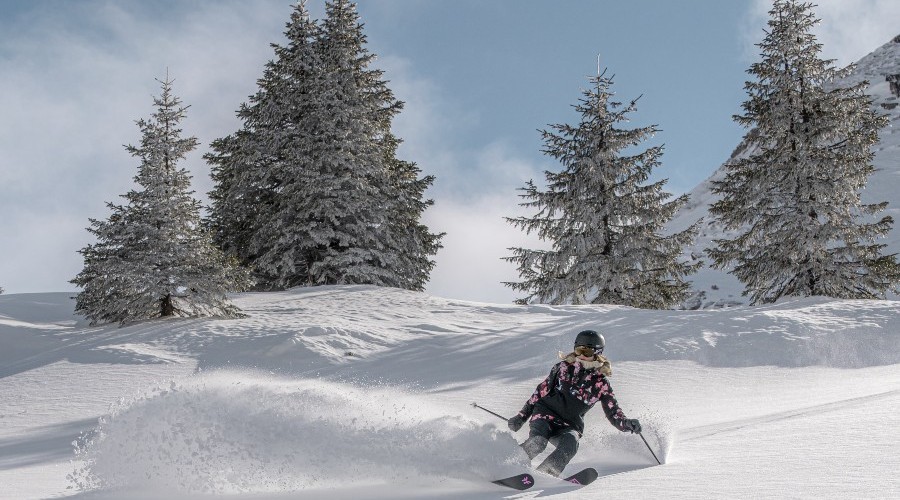 Choosing the right ski jacket isn't easy: there is a huge range of shapes, styles and types out there. To help you find the right one for you, we've put together this guide that explains everything you need to know.
With a broad range of styles, price points and functionality on offer, choosing the right pair of ski jackets can seem quite complicated. But don't worry – our expert guide to ski jackets will tell you everything you need to know.
What Are the Different Types of Ski Jacket?
There are two basic kinds of ski jackets – insulated and un-insulated shell. Which one is right for you?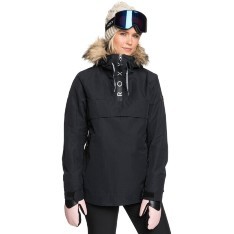 Shell: made by bonding an outer 'face' fabric to a waterproof/breathable membrane, shells have no added insulation to minimize their weight and maximize their breathability. Shells are popular with skiers looking for a technical and versatile outer layer for a wide range of conditions, and who prefer to add or subtract layers according to temperature.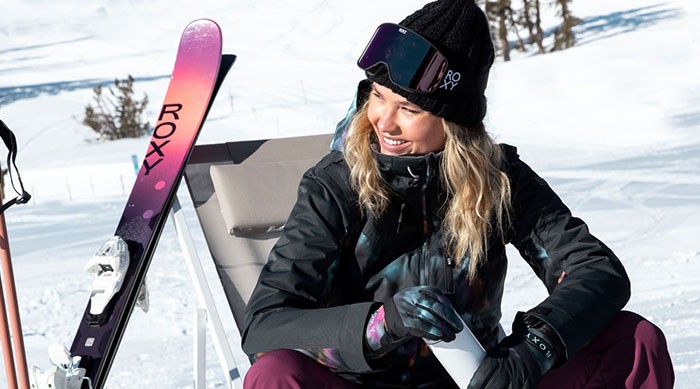 Insulated: a face fabric bonded to a waterproof/breathable membrane, combined with an insulation layer and lining. Ideal for general skiing duty, insulated ski jackets require less layering and provide instant warmth and cozy comfort in wintry conditions.
How To Choose Your Size and Fit?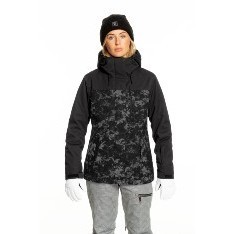 Slim Fit
The slim fit jacket represents both the classic feminine ski look and the modern, fashion-forward look. Besides looking more streamlined, you'll also feel it when skiing at speed. But, while your range of motion will be fine if the jacket is well designed, you may find you have less room for layering on colder days.
Regular Fit
Ideal for the average female body type, a regular fit jacket is not too tight, not too baggy, and provides all the range of motion and room for layering you need.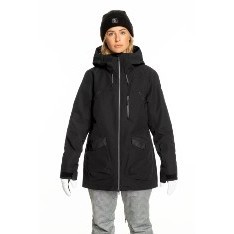 Loose Fit
Designed to deliver maximum coverage and freedom to move, with more than enough room for layering. The baggy look of a loose fitting jacket is practical for women with regular and larger body types, and a stylish alternative to the classic slimline ski look.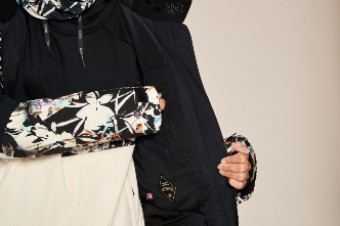 Insulation & Linings
Ski jacket insulation falls into three categories – down, synthetic and fleece. Down, harvested from birds, is the warmest of the three and offers the best warmth to weight ratio, making it ideal for extremely cold climates. However, natural down is most susceptible to moisture, so a better option for cold and wet environments is synthetic insulation – this is almost as warm as down, but performs better when wet. Fleece fabric is not as light or warm as down and synthetic insulation, but in the case of 3-in-1 jackets, it can be used as a removable insulation layer that can be zipped in and out of the outer shell.
Warm Flight Technology
When it comes to synthetic insulation, Roxy's Warmflight x1, x2 and x3 insulation deliver almost the same warmth-to-weight thermal efficiency as natural down, while maintaining its insulating properties when wet.
Waterproofness & Breathability
Ratings
Ski jackets are designed with a semi-porous membrane on the inside of the face fabric that prevents water from coming in while letting moisture out. Consumers can tell how well a jacket does this via its waterproof/breathable rating: the higher the rating, the better it performs. Generally speaking, a rating of 5k/5k provides entry-level performance for general skiing, while a rating of 20k or higher is needed for very wet conditions and intense activities like backcountry ski touring.
Ski Jacket Essential Features
Besides waterproofness, breathability, and fit, ski jackets have various ski-specific features that make all the difference on the mountain. Here are the features every good ski jacket needs.
Vents are vital to dump excess heat and moisture buildup. Usually located around the armpit area, vents should be easy to open and close with gloves on, and mesh backed to prevent snow from getting in if you fall.
A Snow skirt/gaiter is an elasticated waistband that keeps snow from coming up and inside the jacket – a must on powder days. Look out for jacket-pant interface systems that create a total snow seal.
Well-designed pockets and zips are essential: look out for waterproof zippers or storm flaps to keep out snow and rain, handwarmer linings and generously sized, glove-friendly access
When you're stuck on a chairlift in a howling gale, a good hood

is a lifesaver. Look for drawstring adjustability, helmet-compatible design and a high collar with a soft, skin-friendly lining to protect your lips and chin from chafing.