Gifts for Snowboarders - Our Top Picks for Women Who Shred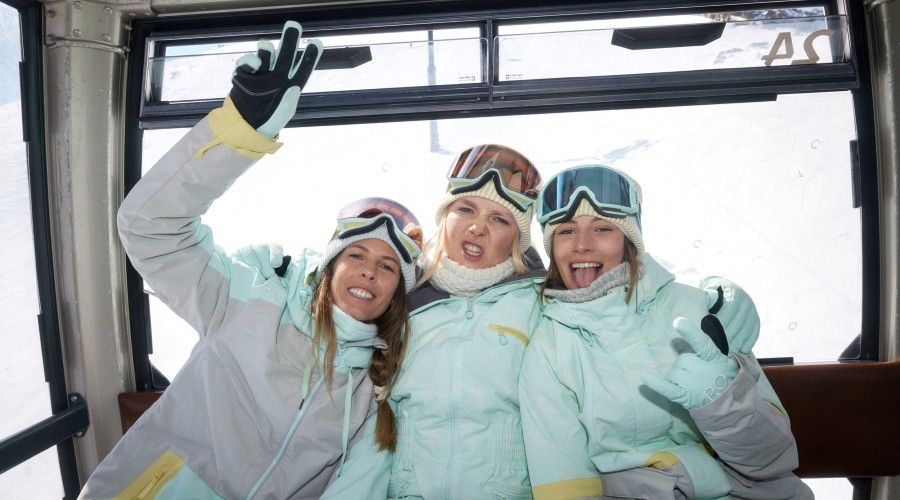 Looking to give your snowbird the perfect gift? Here are our top recommendations for the best gifts for female snowboarders.
Snowboard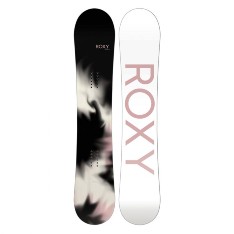 Gifting a women's snowboard requires knowing a little bit about the person's riding style, the terrain and snow conditions. Other things to consider include a board's length, shape and camber/rocker profile. If you're unsure of these factors, we recommend getting advice from one of their riding friends.
To help you get started, here's an overview of the different snowboard types:
All-mountain board: Solid pick for riding most terrain.
Freeride board: Ideal for riding ungroomed snow.
Freestyle board: Best for park lovers.
Powder board: Good in deep powder snow.
Splitboard: Gives backcountry adventurers ultimate freedom.

Snowboard Boots
Above all else, snowboard boots need to fit well, be compatible with bindings, and comfortable to wear for long periods of time. Choose boots with a softer flex if your snowboarder is a beginner or if she enjoys long, casual days out. Boots with a stiffer flex offer more control at higher speeds – a better choice for more experienced riders who enjoy tackling tough terrain.
Snowboard & Equipment Bags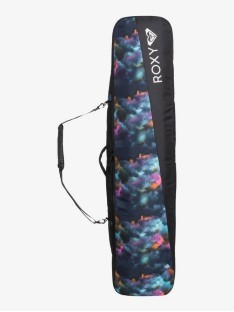 If you're gifting for a snowboarder who's planning a trip, there's no better way to transport gear than with a sport-specific travel bag. Look for features like padded straps and handles for comfortable carrying. Bags with wheels are best for toting equipment around airports. Choose one that's big enough to fit their snowboard – most snowboard bags are manufactured with 5-8 cm of extra room to allow for easy loading/unloading and stashing accessories.
Snow Clothes
Snowboard and winter clothing for women come in a variety of different styles. We break down the basics of each below.
Snow Jackets
Snowboard jackets fall into two different categories: insulated and uninsulated (shell). Insulated jackets feature synthetic or down insulation designed to keep you warm in colder temperatures. Uninsulated jackets are better suited for layering, spring riding or warmer conditions. If you like the idea of customizing warmth with an adjustable heating panel, consider a jacket integrated with WarmLink technology.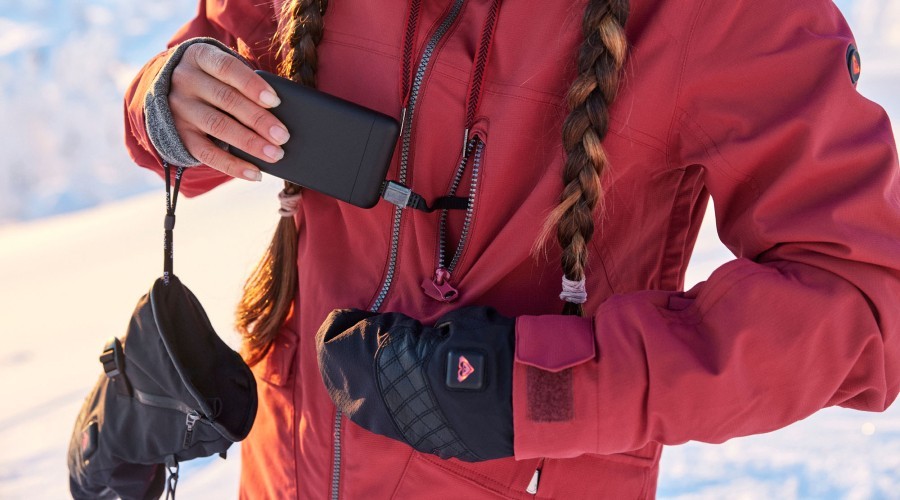 Snow jackets are designed to be waterproof and breathable, pairing a DWR (durable water repellent) finish with a waterproof membrane. The level of waterproofing varies and should be indicated in the jacket's features.
Manufacturers give jackets a waterproof rating using two numbers separated by a backslash – the first number indicates the degree of waterproofing and the second indicates breathability. In general, the higher the number, the more waterproof and breathable a jacket is.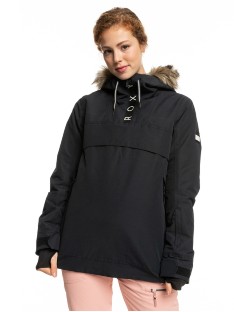 Additional Snow Jacket Features:
Fully taped seams
Underarm vents
Goggle mesh pocket
Hand warmer pockets
Adjustable, helmet-compatible hood
Cuff gaiters
Snow Pants
Because snowboarders spend time sitting and kneeling in the snow, snowboard pants make a practical gift for snowboarders. Snow pants are broken down into four different categories:
Insulated: Ideal for colder snow days.
Uninsulated or Shell: Ideal for layering or warmer snow days.
Bibs/overalls: Pants that are connected to a tank-style top.
When choosing snowboard pants, durability is essential. Snowboards and bindings can wear down fabrics. Look for pants with ankle cuffs and reinforced knees. For more information, check out our guide on "How To Choose Snowboard Jackets and Pants".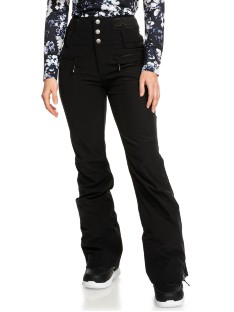 Additional Snow Pant Features:
Mesh-backed vents
Sealed seams
Glove-friendly pockets
Waterproof zippers
Hem lift-up systems
Snow Bibs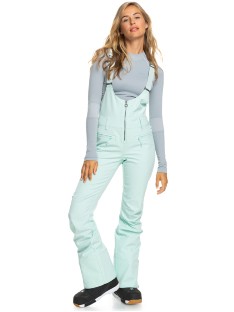 Snow bibs are functional, overall-style snowboard pants that offer coverage extending above your waistline. They provide added protection from the elements and typically have extra pockets compared to traditional pants.
Winter Jackets
For cruising around town after a long day on the slopes, consider swapping out your snow jacket for a winter jacket. 3-in-1 winter jackets for women are a popular choice, offering the option to add and remove layers as needed. Look for an insulated, waterproof winter jacket with features like an adjustable hood and spacious pockets.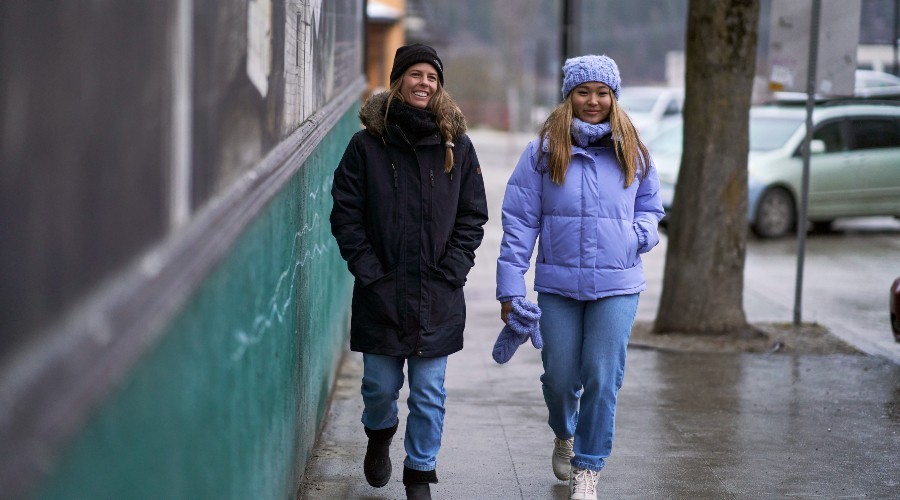 Snow Layers
Layering is key to staying warm in variable mountain conditions. As a general rule of thumb, it's best to pair a technical, moisture-wicking baselayer with an insulating mid layer. Baselayers are stretchy, snug, and made from moisture-wicking fabrics. Examples of insulating mid layers include sweaters, fleeces and puffy jackets.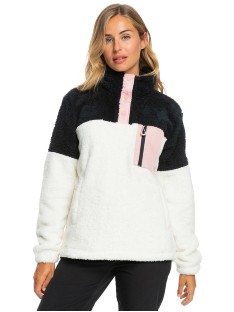 Fleece Jackets
Fleece jackets make for a lightweight, mid layer option that is best suited for mild temperatures. Features to look for include moisture-wicking technology, elastic cuffs or thumb holes, and pockets.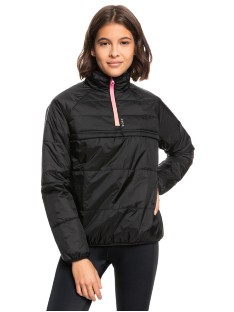 Softshell Jackets
A softshell jacket is a versatile piece that functions as an insulating mid layer or a stand-alone outer layer in mild conditions. Softshell jackets are typically water and wind-resistant, breathable and stretchy. The best softshell jackets for women fit snugly over other layers without restricting movement.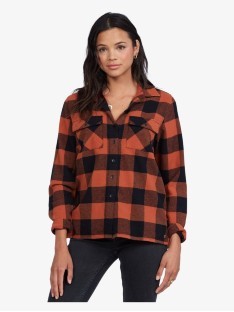 Flannels
A long sleeve flannel shirt can serve as a lightweight mid layer when paired with a technical baselayer. For wearing out on the slopes, consider a flannel with features like chest pockets and a button up collar.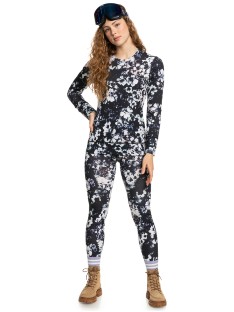 Technical Long Sleeves
Technical long sleeve shirts make excellent base layers for snowboarding. Look for products made with synthetic fabrics and moisture-wicking technology.
Technical Leggings
You should look for the same features in your base layer bottoms as your base layer tops. If you're short on additional gift ideas for snowboarders, consider gifting a top and bottom base layer set.
Loungewear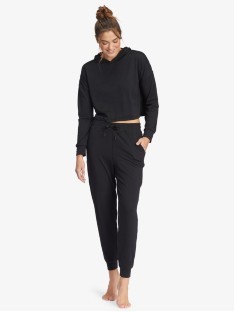 Nothing beats relaxing in front of a fire at the end of a long day on the slopes. Why not give the gift of loungewear suited for the occasion? Women's loungewear generally consists of top and bottom pieces – shorts and a tank top or t-shirt will suffice for those who run hot, while a loungewear set featuring pants and a top or hoodie are best for those who get cold easily.
Snowboard Outfit Accessories
It's hard to stay warm on the slopes without proper coverage. Although categorized as accessories, socks, gloves, scarves and beanies are pretty essential – and given the variety of styles and colors to choose from, they make great gifts for snowboarders.
Beanies or Headbands
Covering your head and ears while snowboarding keeps you warm and provides protection from the elements.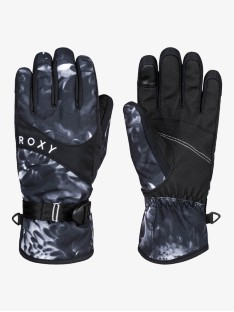 Gloves
The best gloves for snowboarding are warm, waterproof, breathable and durable. Features to look for include a nose and goggle wipe thumb panel, adjustable cuff closures, and handwarmer compatibility.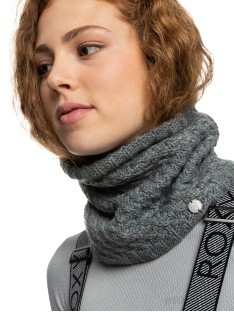 Neck Warmers & Scarves
To avoid icy wind against bare skin, it's best to keep the face and neck covered. Look for fleece-lined neck warmers or consider a balaclava for added facial coverage.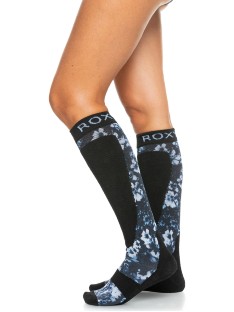 Socks
The best snowboard-specific socks are made of a fast-drying, moisture-wicking fabric, like polyester or merino wool. They're available in different thicknesses and feature extra padding in key areas like the shin and heel.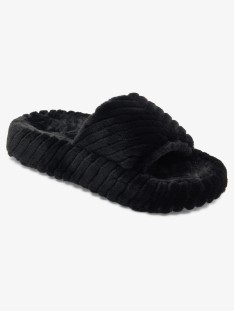 Slippers
Slipping your feet into something comfy after wearing snowboard boots all day can be a game-changer. Consider gifting a pair of slippers with a grippy outsole for extra traction on slippery floors.
Winter Boots
For wearing around town and anywhere else off the slopes, you'll want to swap out your snowboard boots for winter boots. The best women's winter boots are insulated and waterproof, often crafted from leather or suede. Slip-on and lace-up styles come down to personal preference, and boots with sturdy lugs offer extra traction on icy streets.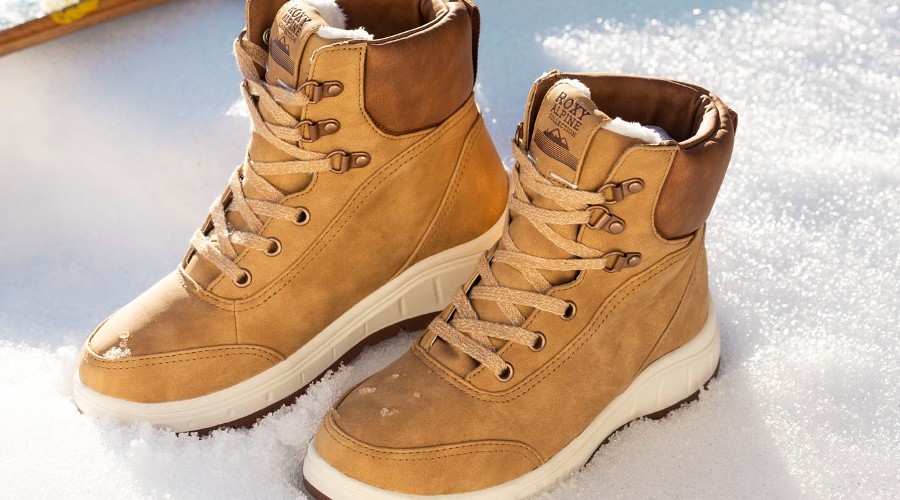 Snowboard Accessories
Beyond the basic equipment, snowboarding accessories gifts help keep your snowboarder and her gear in tip-top shape.
Snow Helmet
The importance of protecting your head goes without saying. Be sure to select a snow-sport specific helmet that conforms to a recognized safety standard. As far as features go, you'll want something with adequate padding and ventilation.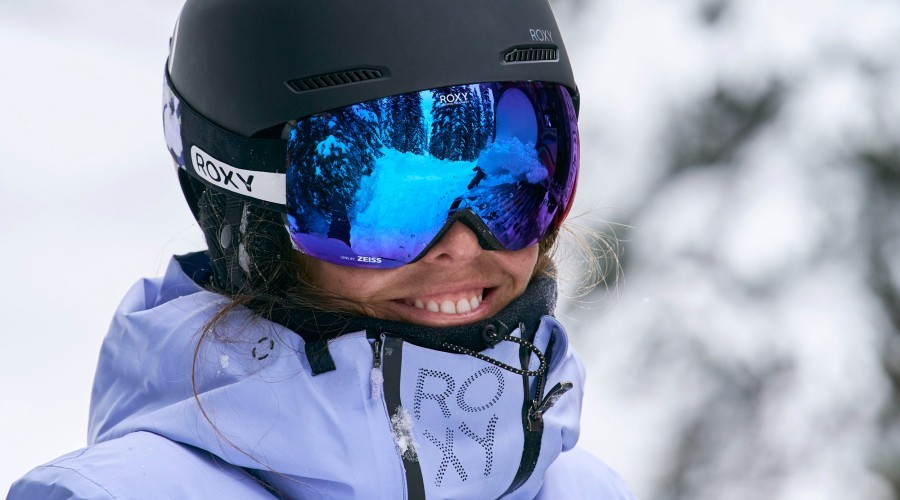 Goggles
Between unpredictable precipitation and snow glare, mountain environments can be hard on the eyes and a good pair of snowboard goggles is essential. Most goggles feature basic anti-fog technology and UV protection. There are also goggles with interchangeable lens systems that allow you to customize the tint according to weather conditions.
Bindings
Bindings are what connects feet to a snowboard, so it's important to choose a pair that complements riding style and ability. Because of this, gifting bindings can be tricky, so it's best to consult one of their snowboarding friends to get more info. While type, flex and compatibility are key components, personal preference also plays a big role.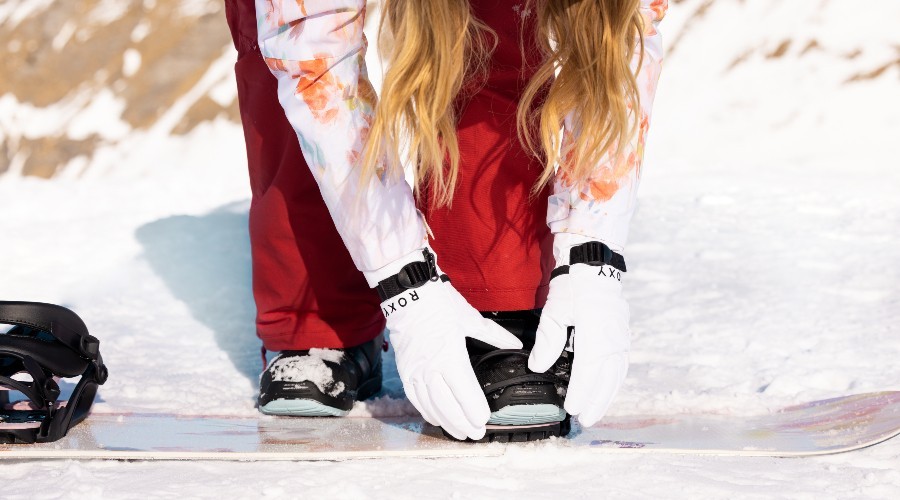 Stomp Pads
Stomp pads (also known as traction pads or deck grips) are an adhesive accessory that sticks to the snowboard in front of the back binding. They're useful for covering flat terrain and getting off chair lifts and make for a great gift – especially for that snowboarder who has all the essentials.
Snowboard Wax
Snowboard wax is important for three things:
Speed
Safety
Reducing board wear and tear
While you can't go wrong with all-season wax, high performance snowboarders prefer temperature-specific waxes. Beginners often have their boards waxed by professionals.
Tuning Kit or Tool Keychain
To keep a snowboard in tip-top shape, you'll need to keep it tuned. Taking it to a professional can be expensive, so many riders prefer to do it themselves with a basic tuning kit or tool keychain.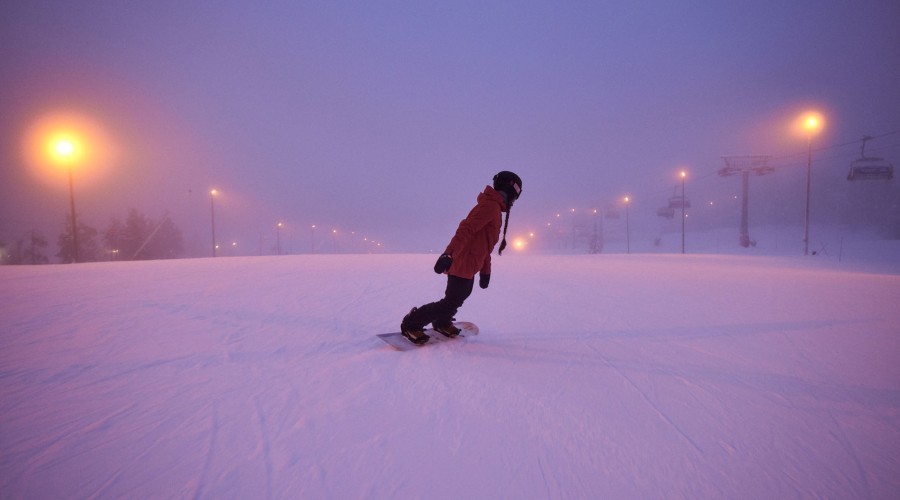 Safety Kit
Mountain environments can be unpredictable, so it's always a good idea to keep an emergency safety kit on hand. While pre-made kits work, it's easy to customize your own. Here are some basic items to consider keeping in a safety kit for advanced riders:
First aid supplies
Bivy or rescue shelter
Extra layers
Sunscreen
Headlamp
Snowboard Backpack
Whether you're on a backcountry tour or riding laps inbounds, a snowboard backpack is arguably the most convenient and comfortable way to carry gear. While small items are easy to stash in pockets, you'll want somewhere to stuff extra layers, water and snacks.
Snow Tech Gadgets
For the snowboarder in your life who seems to have everything, consider gifting a cool snow tech gadget.
Avalanche Transceiver
Backcountry riders should never leave home without an avalanche transceiver. These nifty little electronic devices are worn on the body and have the ability to send a radio signal that alerts search and rescue in the event of an avalanche.
Bluetooth Earphones
Listening to music or talking with your friends while you're on the slopes can enhance the overall experience, but for safety reasons, it's important to keep your hands free. A pair of bluetooth earphones is a good choice. Look for a pair with a long-lasting battery that stays comfortable in your ears while you're moving.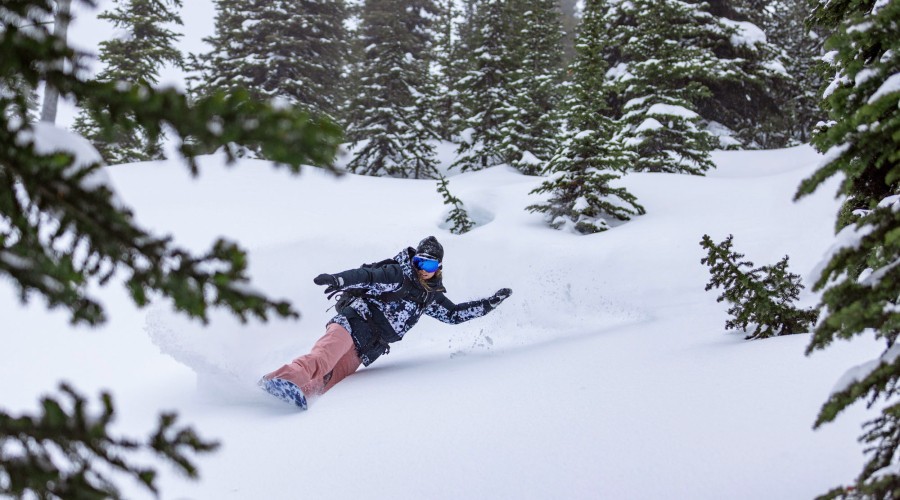 Smartwatch
As technology continues to improve, smartwatches are gaining popularity with the snow sports crowd. Advanced fitness tracking apps allow you to track metrics, like how many laps you do or your total elevation gain in a day – an ideal gift for the competitive rider. Some feature built-in barometers and thermometers that allow you to track changing weather conditions, the perfect complement to any backcountry enthusiast's gear repertoire.
Action Camera
It's hard to capture good action shots on a smartphone. For the park rider who's into jumps and tricks, a dedicated action camera is a thoughtful gift.
When shopping for a snowboarder, it's best to know their riding style and preferences. If you're unsure or if they're just starting out, opt for a more general accessory they'll love.
Related Guides
How To Choose Snowboard Jackets & Pants