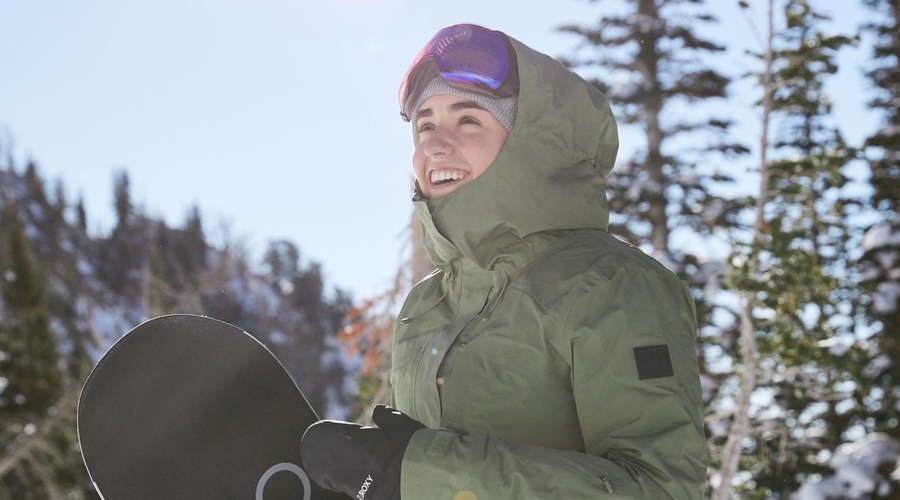 GORE-TEX is a popular type of windproof, breathable and waterproof material found in outdoor apparel, including snow gear, rain shells, winter jackets, footwear and accessories.
GORE-TEX's microporous membrane's impressive ability to keep water out while allowing sweat vapor to pass through makes it one of the most premium waterproof-breathable materials available.
What Is GORE-TEX® Made Of
GORE-TEX is made by heating and cooling a combination of materials that are exposed to a reaction agent. The process creates PTFE, a Teflon-like material, that's then stretched and bonded with polymers to create ePTFE, a durable and thin waterproof material that is laminated to a fabric's outer layer.
The resulting GORE-TEX membrane is then sewn into the outermost layer of a garment. It's most commonly integrated into apparel using 2-layer or 3-layer construction.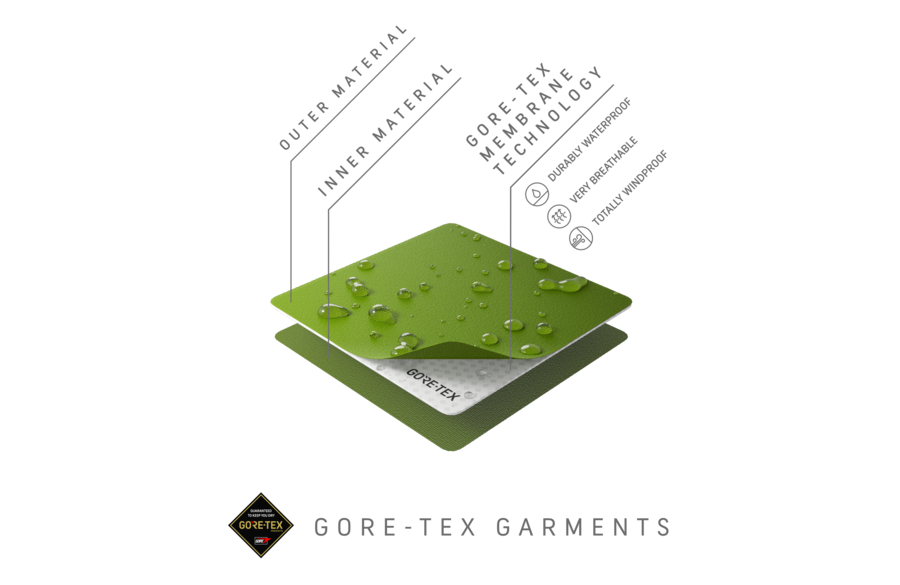 2-layer construction features GORE-TEX laminated to a face fabric and combined with a non-laminated lining layer such as mesh, nylon or microfiber. GORE-TEX 2L is generally warmer and heavier.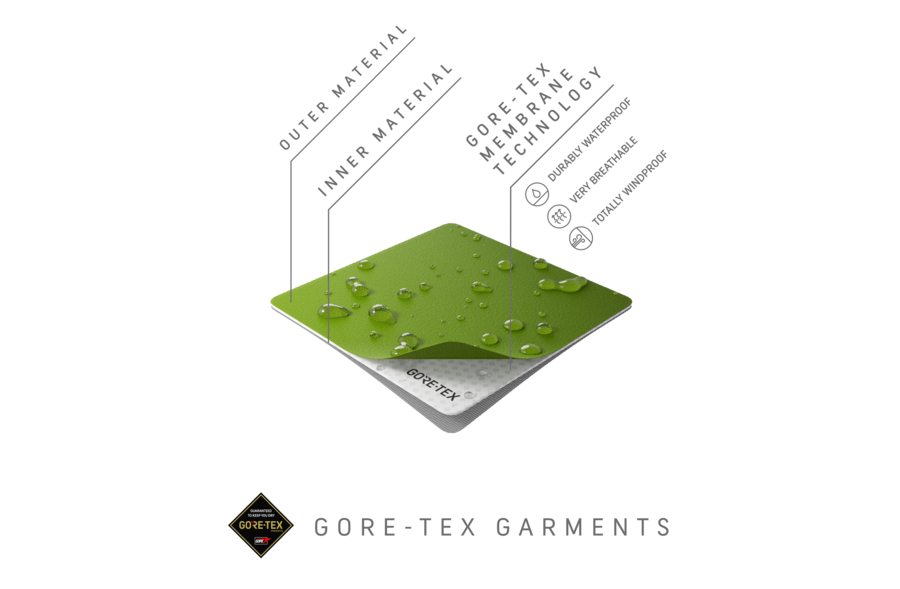 3-layer construction involves laminating all three layers together – the GORE-TEX membrane, face fabric and knit lining. GORE-TEX 3L is your classic uninsulated high-performance shell; more durable and lighter than the 2L construction.
GORE-TEX® vs. GORE-TEX® Infinium™
Is GORE-TEX waterproof? The answer depends on the type of GORE-TEX technology. The brand offers products in two different categories:
Products in the original GORE-TEX line-up are windproof, breathable and waterproof, designed for high-performance in wet conditions.
Products in the GORE-TEX Infinium line-up are intended for use in drier weather, offering protection from the wind and cold, and is water-resistant but not waterproof.
GORE-TEX® Waterproof Ratings & Breathability
A fabric's waterproofness is measured in a lab using a hydrostatic head test. This test determines how many millimeters of water a fabric can withstand in a 24-hour period before seeping through. This is why waterproof ratings are given in 'mm' units.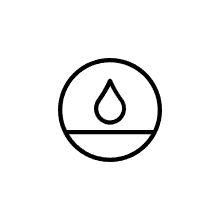 Waterproof ratings range from below 5,000mm to above 25,000mm.
The higher the number, the more waterproof the fabric is.
Anything with a rating above 25,000mm is considered completely waterproof.
Breathability is defined as the amount of water vapor (i.e. sweat) that can be let out through a fabric. Breathability is important for staying dry during high output activities. Breathability ratings are assigned according to the amount of moisture that can pass through a square meter of fabric in a 24-hour period.
Breathability ratings range from below 10,000g/m2/24hrs (10K) to above 30,000g/m2/24hrs (30K).
The higher the number, the more breathable a fabric is.
5K-20K is a solid breathability rating while products with ratings in the 20-30K range are considered high-performance.
| | | |
| --- | --- | --- |
| TECHNOLOGY | WATERPROOF RATING | BREATHABILITY RATING |
| GORE-TEX | Above 28,000mm | 17K |
| GORE C-KNIT | Above 28,000mm | 20K |
| GORE-TEX Pro | Above 28,000mm | 25K |
| GORE-TEX Active | Above 28,000mm | Above 25K |
| GORE-TEX Paclite | Above 28,000mm | 15K |
Is GORE-TEX® Warm?
GORE-TEX helps you stay warm in wet weather conditions by keeping you dry – your body loses heat more quickly when you're wet. GORE-TEX is not an insulating layer on its own, but serves as an outer shell to protect the insulating layers you wear beneath it.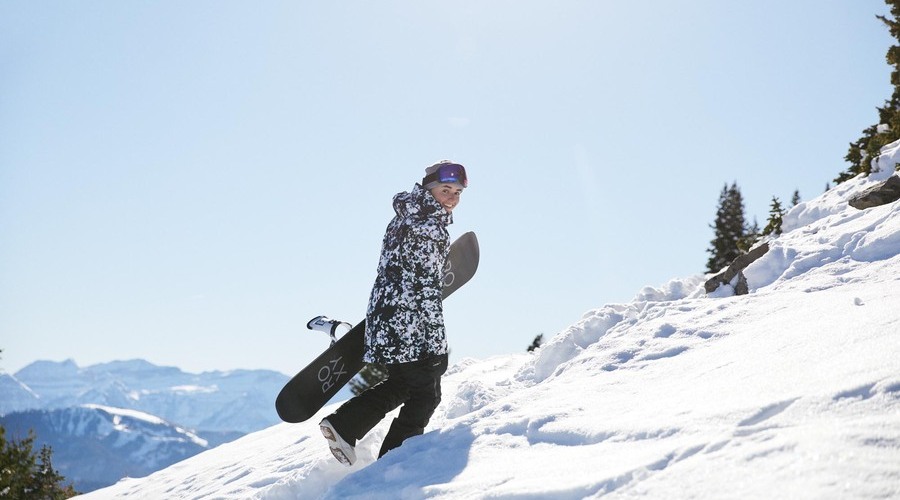 Types of GORE-TEX®
GORE-TEX®

Most Versatile

Used in 2-layer and 3-layer constructions, the original GORE-TEX membrane can be integrated into apparel designed for any activity. The classic 3-layer membrane features GORE-TEX sandwiched between a PU coating and an outer fabric.

GORE® C-KNIT™

Most Comfortable

C-KNIT is a type of stretchy fabric backer integrated into GORE-TEX membranes, designed to make products lighter, softer and more breathable.

GORE-TEX® Pro™

Most Durable

No PU coating, which increases the membrane's overall performance. The GORE-TEX Pro membrane features Micro Grid backer fabric, which provides increased abrasion resistance.

GORE-TEX® Active™

Most Breathable

This 3-layer membrane is thinner and lighter, making it less durable than the classic GORE-TEX or GORE-TEX Pro membranes. The lining fabric is incorporated into the PU coating, which increases its breathability.

GORE-TEX® PacLite™

Most Packable

GORE-TEX garments featuring PacLite technology are designed to be lightweight and super packable. However, they're less durable than classic GORE-TEX or GORE-TEX Pro membranes.

GORE-TEX® Infinium™

Most Windproof

GORE-TEX Infinium products offer the most breathability and wind protection but they aren't waterproof. Infinium garments are best utilized as mid or outer layers.
Types of GORE-TEX® Products
GORE-TEX provides excellent protection against the elements. It's used in a wide range of outerwear applications, including jackets, footwear and accessories
Snow Jackets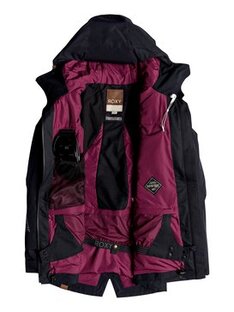 Snow jackets featuring GORE-TEX membranes are completely waterproof and highly breathable, designed to keep you dry and warm during cold-weather activities.
Snow Pants & Bibs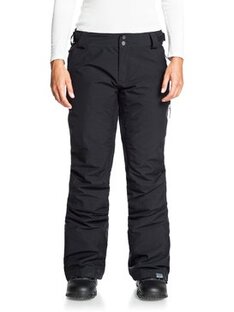 Snow pants and bibs with GORE-TEX membranes will keep your bottom half dry during winter as well as during snowboard and ski sessions.
Snow Gloves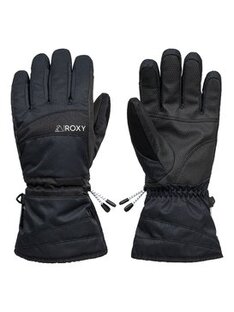 GORE-TEX snow gloves are designed to shed snow and moisture while allowing your hands to breathe.
Rain Jackets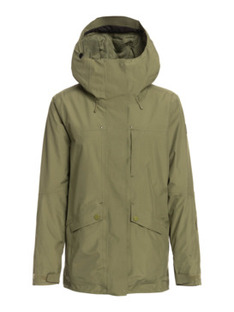 3-layer GORE-TEX rain shells are designed as lightweight protection against unexpected downpours.
Hiking Shoes & Boots
Footwear featuring GORE-TEX material keeps your feet dry during water crossings, winter storms and rainy weather.
Backpacks
GORE-TEX is used in backpacks to keep your gear dry whether you're hiking rainy trails or commuting across town.
Choosing apparel or accessories with GORE-TEX technology is a great way to ensure high-performance during outdoor activities as well as unprecedented protection from the elements.
Related Guides
How To Choose Snowboard Jackets & Pants
How To Choose Ski Pants & Bib Pants