How To Pick the Perfect Women's Workout Pants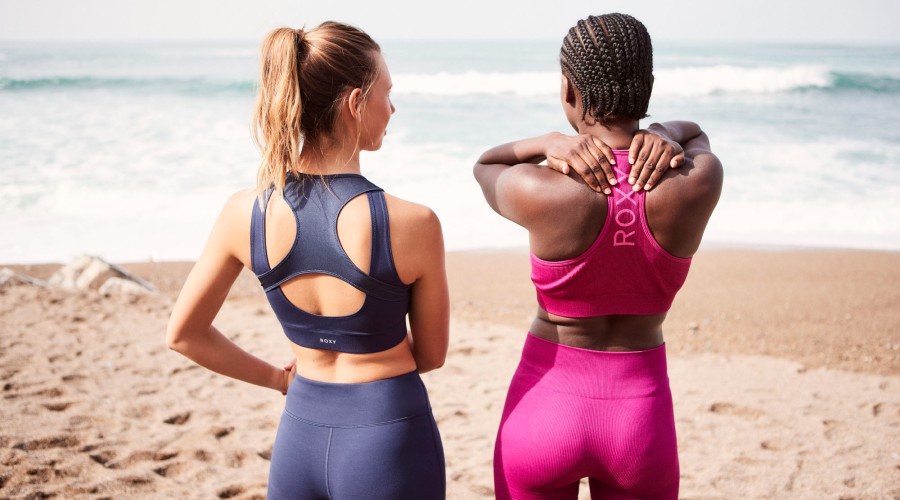 How To Choose Workout Pants for Women
When working out you want to feel supported and protected, as well as look and feel great. Looking your best and feeling secure leads to better performance. Before investing you should consider the type of activity you're doing, its intensity level, and the kind of weather conditions you will train in. This has an impact on the best type of fabric, construction, cut, and even color to look out for.
Want to know the difference between yoga pants and leggings? We got you covered.
In this guide, we'll walk you through what to consider when selecting the perfect pants for working out.
Fabric
Look for activewear made using fabrics that are breathable, moisture-wicking and dry quickly. Many synthetics and natural fibers wick sweat away from the skin and into the air, keeping you dry and feeling fresh.
Breathable, Moisture-Wicking Fabrics
Synthetics
Workout clothes made from polyester and polyamides (nylons) are a popular choice as they are fast-drying, stretchy and durable. Polyester is a great insulator as well – ideal for all kinds of weather conditions.
Nylons resist mildew growth, and have strong stretch and recovery properties – they're less likely to stretch out over time.
Athletic pants made with polypropylene are hugely water and stain-resistant.
Super stretchy spandex is popular for workout bottoms as it moves with you and reforms its shape very well.
Natural Fabrics
Activewear made with natural bamboo fibers has strong durability, breathability, and antimicrobial qualities. Bamboo is super soft, very light, and even provides some organic UV protection.
Wood-pulp-derived lyocell is another natural alternative that is as breathable and sweat-wicking as the synthetics above. Like bamboo, lyocell is strong, soft, and antimicrobial.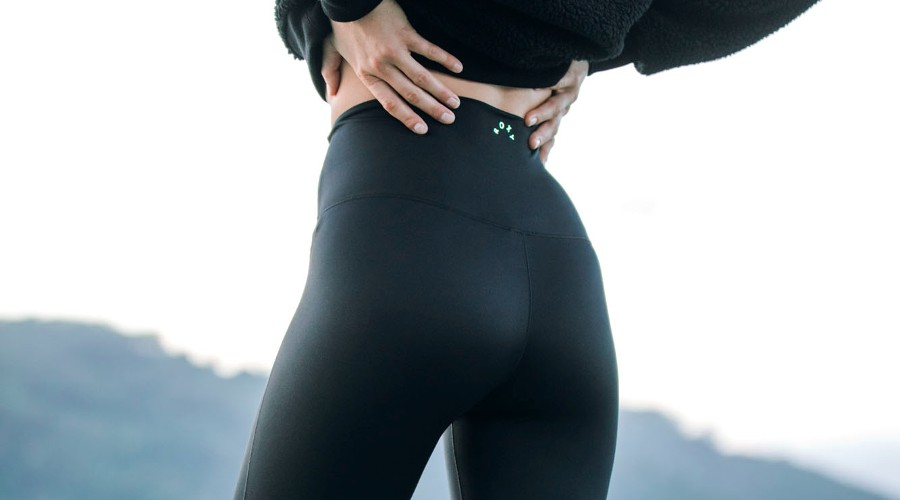 Construction
Here's what to look out for in terms of athletic pant construction.
High-waisted styles sit securely and support you, and a thick waistband is less likely to roll down.
Opt for seamless or soft front-rise seams for a comfortable fit that doesn't cause irritation or chafing.
Activewear with a gusset – a panel in the crotch area – will prevent workout pants from riding up and creating unwanted crotch cleavage.
Choose pants with good stretch, that are made from durable fabrics that move with you. When trying on, perform a squat test to make sure bottoms support and don't restrict you, and aren't see-through. Leggings with mesh panels will improve breathability.
Fit & Thickness
Athletic pants should fit comfortably, feel supportive, and allow you a full range of movement.
Looser fits provide good ventilation. Stretchy, loose clothing is great for lower impact activities.
Tight-fitting pants are less likely to get in the way or snag on the equipment during a workout.
Look for activewear with compression – clothes that support and stabilize your muscles by compressing them to your body. Compression supports your blood flow and oxygen circulation which can help boost your performance, as well as reduce muscle soreness after exercising. Opt for form-fitting leggings with compression for high-impact workouts like running or HIIT.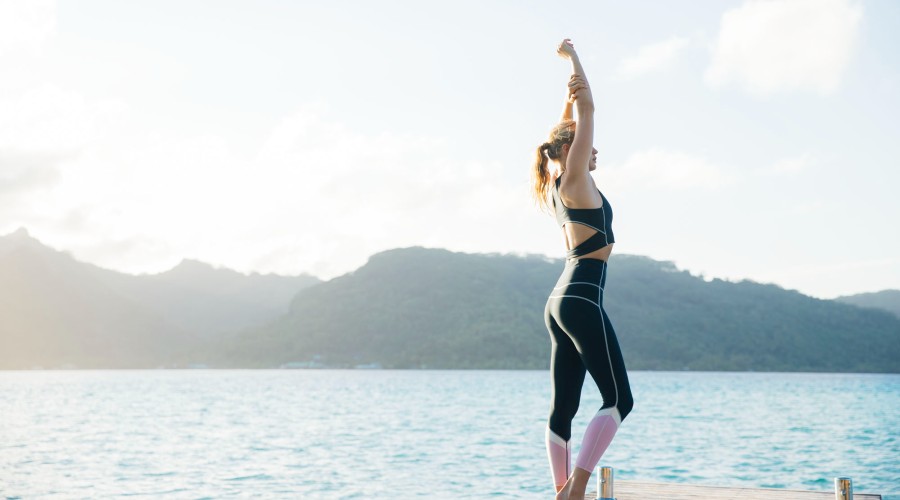 Style & Length
The main style of workout pants are form-fitting skinny cut, tapered shape, relaxed or baggy, and sometimes flared.
Full-Length
Full-length yoga pants, leggings, or joggers sit just on the ankle. If your joggers are dragging, or leggings bunching up at the ankle then they are likely too long – it may be time to shop for petite range leggings.
Capri
Capris are calf-length pants. They are available in most fits from wide to kick-flare, to leggings cut. Workout capris allow your legs a lot of ventilation while protecting and supporting your knees, thighs, and glutes.
Cropped
The cropped style is in between Capri and full-length, coming down above the ankle.
What Is The Difference Between Yoga Pants and Leggings?
Leggings are form-fitting, skin-tight pants. They can be designed for active wear or casual wear and come in a range of fabrics.
Yoga pants are designed primarily for athletic use, and come in a range of cuts – loose fit, tapered, flared, or skinny-legging style. They are made of opaque, breathable, sweat-wicking fabrics that won't stretch out over time.
Activewear Shorts or Workout Leggings?
Leggings cover more of your legs offering protection against the sun, and equipment. They can insulate from the cold, and compress more of your muscles. As long as they are made from sweat-wicking fabrics then you shouldn't overheat too easily. Mesh panels will also help you cool down. Leggings are great for most activities.
Shorts let air ventilate around your legs. They can feel very light and allow the greatest range of motion – good for running, dancing, or cycling. Generally, you want to wear shorts when it's very hot outside. People who find they 'run hot' – overheat easily – may prefer wearing capris or shorts.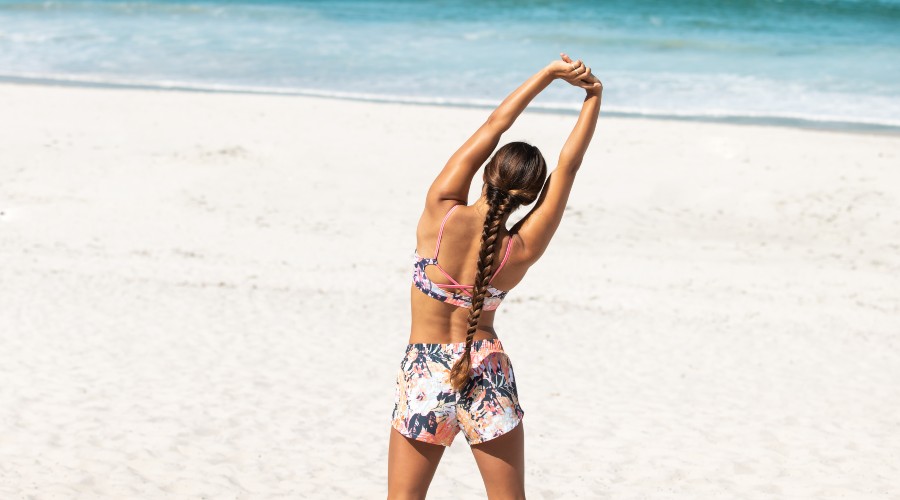 Other Factors
There are a few more things you should take into account when investing in workout pants.
Type of Workout
Yoga and pilates: freedom of movement is key, and you'll need to prioritize stretchy pieces that stay in place no matter the position. Yoga pants are designed for just this!
Weight-training: loose clothing may snag on barbells and equipment. Fitted breathable bottoms like skinny joggers or compression leggings are great for warming up your muscles.
HIIT: for any high-intensity training you'll want sweat-wicking leggings that help you regulate your temperature and allow a full range of motion. Opt for pieces with anti-microbial properties that reduce odor buildup.
Running: compression leggings help improve your endurance. Many people also feel comfortable running in relaxed joggers with fitted cuffs they won't trip over.
Cycling: leggings long enough to protect you from chafing – with padding if you cycle often. Whatever the weather you'll want moisture-wicking bottoms that help you stay cool when sweating, and dry off any precipitation.
Beach sports: for complete coverage, or when it's not warm enough for shorts, choose technical surf leggings. They are designed to repel water and resist fading, sun-cream, and chlorine, while providing ultraviolet protection.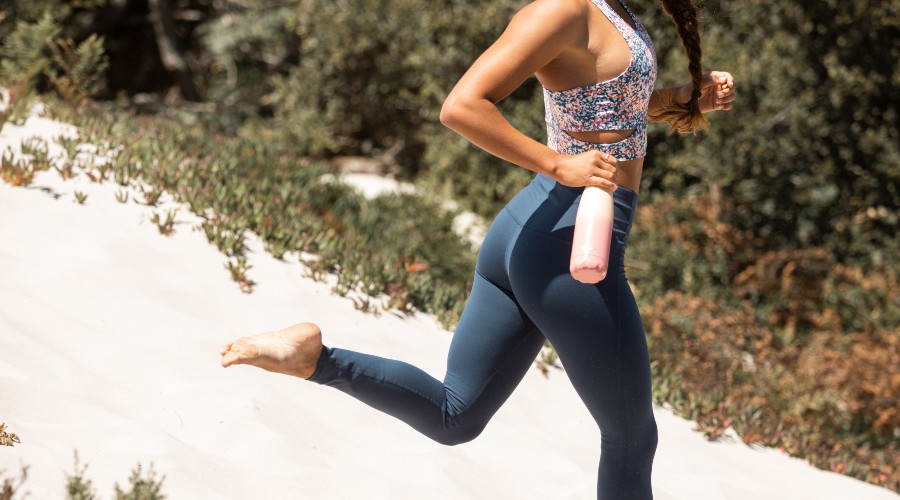 Weather
Outdoor training requires careful consideration.
Hot and sunny: you'll need high breathability with odor-resistant qualities. Search for the ultraviolet protection factor if wearing long pants. Shiny fabric rayon will reflect more sunlight – it is not as sweat-wicking but works well when blended with other fabrics. Black absorbs the most heat so avoid it in warm weather.
Cold weather: find insulated or thermal pants. You can layer compression leggings under shorts or joggers.
Rainy conditions: water-resistant pants are key here – you don't want water-absorbent bottoms weighing you down.
Darkness: for safety and visibility at night choose joggers or leggings with reflective strips or patches.
Personal Style
Above all, pick pants that suit your personal style and give you the most confidence. Wearing all black at the gym can make us feel sleek and slimmer, while a lively pattern or cool print can energize and motivate us.
Form-fitting yoga pants let us see the muscles we're working on, while baggy flared joggers add a pop of style to a walk or a light weightlifting session. Always try before you buy, and make sure you feel your best in whatever you choose.