How To Choose Your Surf Bikini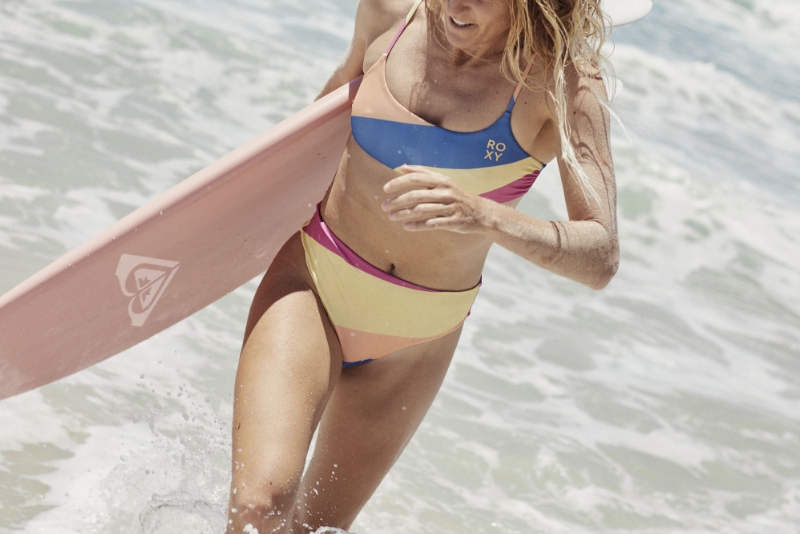 As pretty much every woman who's worn a skimpy swimsuit in the ocean already knows, waves eat flimsy bikinis for breakfast. This rule applies double to surfing, so before you go shopping, it's important to learn a few rules about bikini fit and construction. Once you've got your assets safely covered in the surf, you'll soon find yourself surfing with more confidence and power. Here's a handy guide to choosing a surfing bikini that will help you look and perform at your best.
How To Make Sure Your Surf Bikini Will Stay Put?
Before we start on the design specifics of sporty swimsuits and surfing bikinis, let's talk quickly about fit and style. Remember, you're essentially looking for a sports bra bathing suit.
It's essential to get a proper fit – too loose, and you'll soon be suffering from embarrassing slippage. Too tight, and it will feel uncomfortable and restrictive out in the lineup. The easiest way to test a sporty swimsuit's fit is to jump around in the changing room: if it slips or digs in – keep searching.
To ensure your surf swimsuit looks as good as it performs, it's also important to choose a bathing suit to surf that compliments your natural body shape – see our article on How To Choose a Bikini for Your Body Type for the lowdown on that.
Now, it's time to get into the finer details of what makes a great surfing bikini or swimsuit. There are three key criteria here:
Security: the swimsuit that stays put when you're getting tumbled is worth its weight in gold.
Support: surfing is very physical: look for a swimsuit that holds everything in place, without restricting movement.
Comfort: you'll be paddling and sitting on your surfboard for long periods – save the unnecessary add-ons like knots, ruffles and trinkets for your poolside bikini.
Bikini Bottoms to Surf In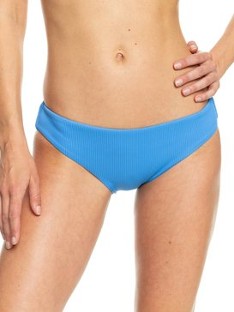 First and foremost: security. Forget a skimpy string or side-tie – your surf bikini bottoms need some width on the hip band. The wider the band, the more secure it will be. And, because all bikini fabrics stretch when wet, also check that the bottoms have a drawstring sewn into the seam.
Boardshorts vs Swim Shorts vs Surf Leggings
If you're looking for more coverage than a typical bikini bottom – no problem, you've got options: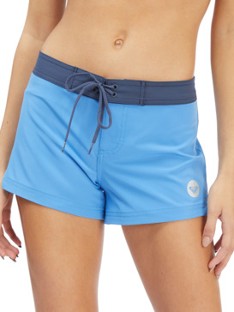 Board shorts provide great coverage and security, but some can give you seam rash.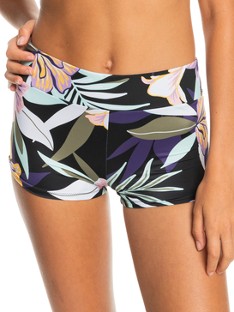 Mid-size swim shorts/trunks deliver good all-round comfort, coverage and security.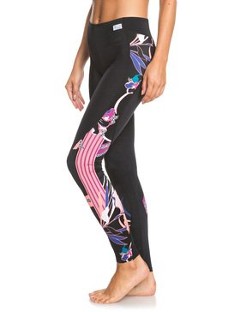 Surf Leggingsare growing rapidly in popularity, thanks to their bold look, all-over support, and extra warmth in cooler water temperatures.
Bikini Tops to Surf In
Like any other sports bra, how much strapping and support you need depends on the size and weight of your breasts. But, regardless of size, some types of straps are definitely better than others for surfing.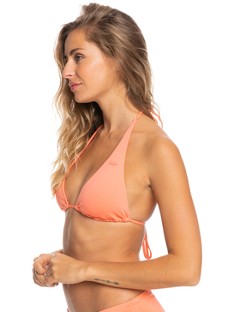 A Halter Neck offers decent security but look for wide, supportive straps as thin ones can lead to neck strain.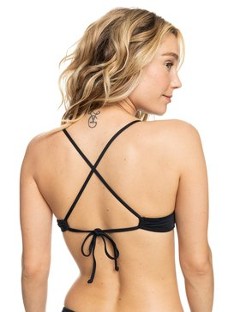 A Cross Back is the best option, distributing weight evenly across your back and shoulders for great security and comfort, without restricting your paddling motion.
Unless they're designed specifically for surfing, other top styles like triangle bikinis, strapless/bandeau tops and bra-style shoulder straps are best avoided – they just aren't designed to withstand the impact of ocean waves. The same applies to underwired tops – they're not suited to extended paddling sessions.
Can I Surf in a One-Piece Swimsuit?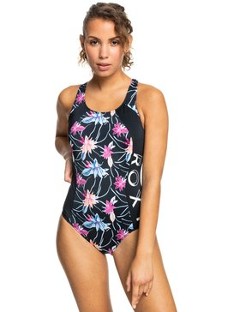 One-piece swimsuits are great for surfing as they deliver a more secure fit than a two-piece. Check out the increasingly popular long sleeve versions for even more sun and wind protection.
Bikini Materials and Colors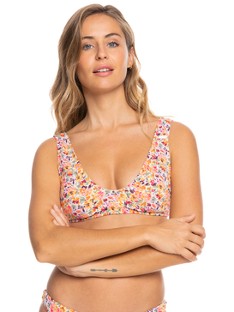 When it comes to surf-specific swimwear, always put functionality before style. Stick to technical synthetic polyester blends with plenty of stretch and fast-drying properties, while avoiding textured fabrics like rippled, embroidered and crochet as these all tend to bunch and sag. As far as colors and prints are concerned – go wild. But like any other swimsuit, remember that water can increase a fabric's transparency, so avoid mixing light colors with thin fabrics.
Rashguards: A Surf Bikini Alternative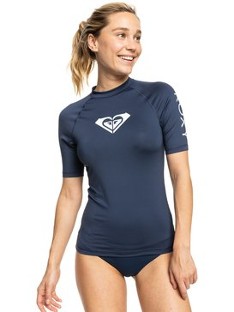 How To Take Care of Your Surf Bikini
Last thing to remember – saltwater is corrosive, so always rinse your surfing bikini after a surf!