The Ultimate Mini Dresses Styling Guide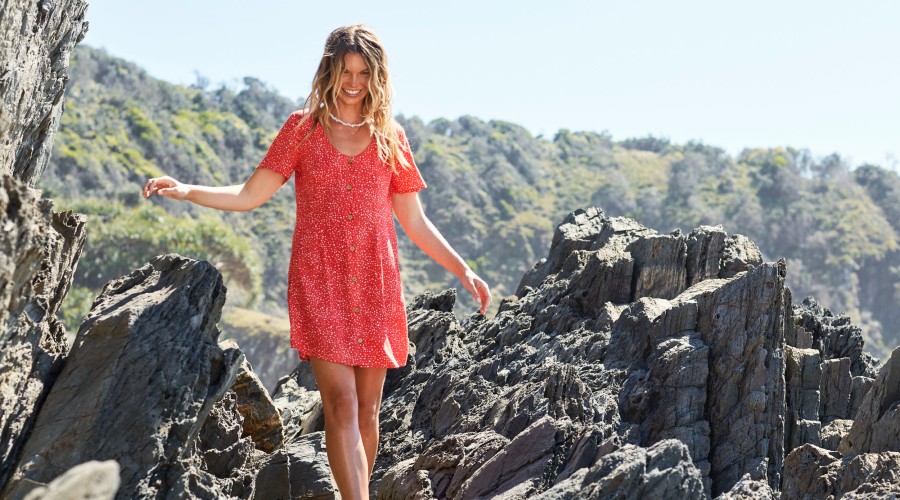 We love mini dresses for being leg-lengthening styles that make it simple to pull an outfit together. They come in an ever-expanding range of cuts, and can be styled hundreds of ways. If you've ever wondered what type of shoes to wear, or what neckline and waistline to choose, this guide will walk you through the world of mini dresses.
What Is a Mini Dress?
In the simplest terms, a mini dress is a dress with a hemline above the knee. Mini dresses usually end mid-thigh, but can be as short as seat length.
Fashion-Favorite Mini Dresses
Since the 'mini' cut rose to popularity in the 60s, short dresses have since become a wardrobe staple. You can wear a mini dress to almost any occasion with different styling techniques.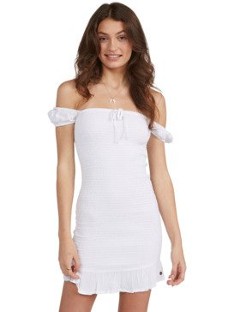 Bodycon Mini Dress
The most figure-hugging fit, bodycon dresses are designed to accentuate curves. A variation resembling many strips of cloth sewn together is called the bandage bodycon dress.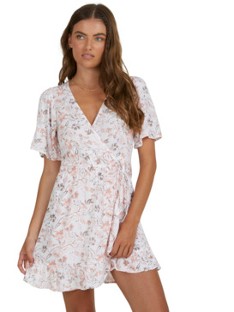 Wrap Mini Dress
One side of the dress wraps around the other, with button closures or a tie-waist that accentuate the figure.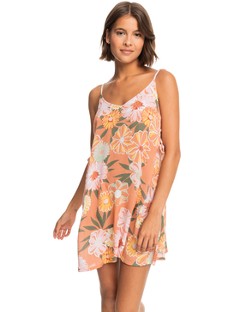 Slip or Shift Mini Dress
Slips resemble the traditional underdress garment. They are made of light soft materials – like satin or silk – and have spaghetti straps, and occasionally lace detailing. A shift dress tends to be boxier in shape than a slip dress.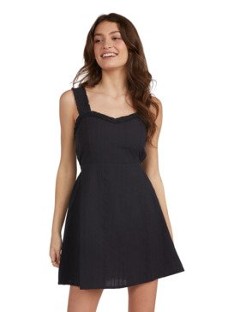 Skater Mini Dress
Cut with a fitted bodice, defined waist, and flared skirt.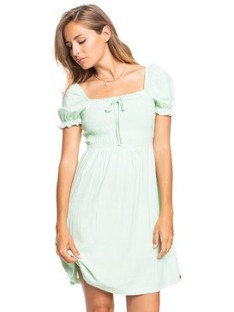 Babydoll Mini Dress
Babydoll dresses are based on nightwear that was designed to be shorter due to fabric shortages caused by war. They often have an empire waistline, or no defined waistline at all. The skirt flares out, and this can be more or less exaggerated.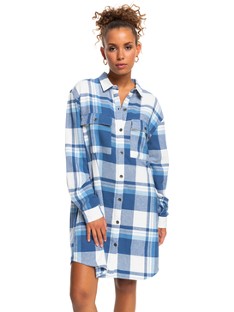 Shirt Mini Dress
Defined as a button-down in dress-length, normally with a collar, shirt dresses are a great modern style choice. Many lack a defined waistline making them comfortable, yet can be worn for both formal and casual occasions.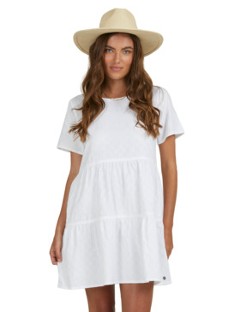 Tent Mini Dress
A loose-fitting style that goes over the shoulders and flares dramatically. The extra wide hemline gives an airy feel.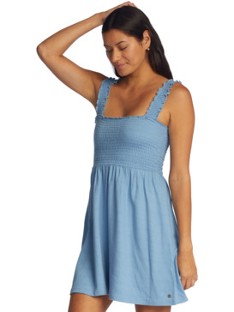 Smock Mini Dress
Similar to a tent dress – an airy dress defined by a gathered full skirt, normally gathered from the waistline, but sometimes gathered in tiers or above-the-bust. Loved for their comfortable casual wear.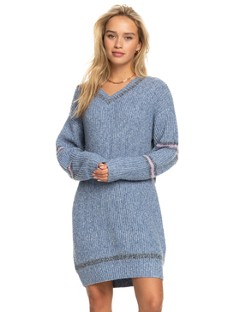 Sweater Mini Dress
These dresses are cold-weather wardrobe heroes. Simply knitted or jersey sweaters with added length to above the knee. Very easy to create simple statements with boots and jewelry.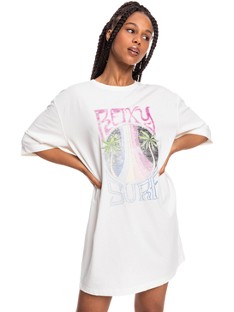 T-Shirt Mini Dress
Essentially a T-Shirt with added length to cover the butt. A casual go-to for simplicity and comfort.
What Are the Different Mini Dress Necklines?
Necklines can vary as much as dress style itself, from the deepest plunge to a high neck. You can make different neckline options work to highlight your best features.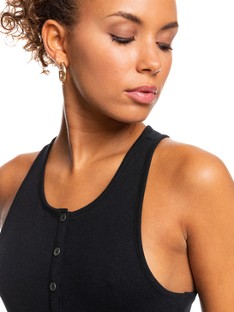 Round Neck Mini Dresses
A classic and simple rounded neck. Normally they are cut low enough to show some skin from the base of the neck. There are also crew necks that are cut higher, fitting closer to the neck, and scoop necks, which are a lower cut version that allow you to highlight any jewelry.
Benefits
Universally flattering and versatile.
Enhances bust and highlights collarbones.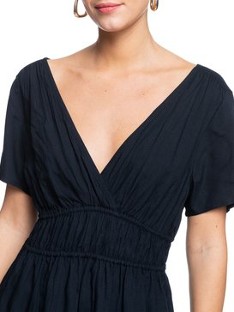 V-Neck Neck Mini Dresses
A v-shaped neckline, normally cutting to the bust – can be
deep plunging, or have other variations in length, width and exact positioning.
Benefits
Draws eyes upwards to the face while elongating the neck and body.
Can show off cleavage – a benefit depending on how much coverage you prefer.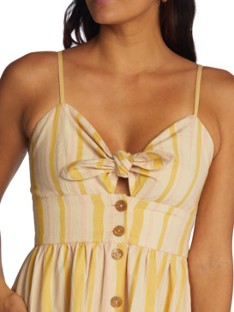 Sweetheart Neck Neck Mini Dresses
Named for resembling the top of a heart and the romantic, sweet element they add to dresses.
Benefits
Enhances curves, bust and collarbones with an open neckline.
Sometimes contains structured cups that can provide support and uplift.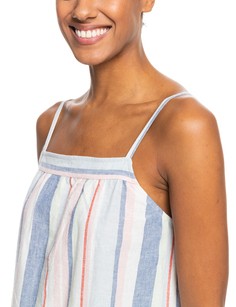 Straight Cut Mini Dresses
When a neckline is cut straight and strapless we refer to them as bandeau, and if sleeves rise up and over the shoulders it is known as a square neck cut.
Benefits
Straight lines contrast curves, while sleeveless styles spotlight shoulders and arms.
Provides more coverage for cleavage than other open styles.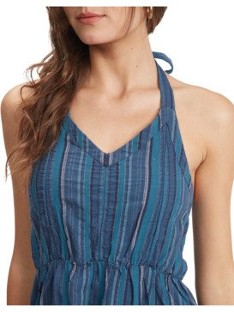 Halter Neck Mini Dresses
The fabric of a halter simply rises up over the bust and meets at the nape of the neck, or has straps that rise up and tie at the back of the neck. Some halters are a combination of neckline styles like v-neck or straight cut.
Benefits
Creates a balancing effect between your shoulders.
Accentuates arms while breaking up broad shoulders.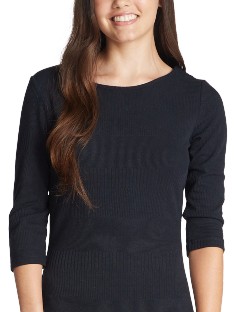 High Neck Mini Dresses
High neck styles come up to or over the neck. Turtlenecks come up a couple inches before the chin, and the collars of rollnecks fold over to give the same effect. There is also the mock neck, which gives a less constrictive feel.
Benefits
Offer the perfect canvas for layering garments and jewelry.
High neck mini dresses draw focus to the legs while covering the chest.
Mini Dress Waistline Options
Mini dresses come in a variety of waistline options that can highlight your best features.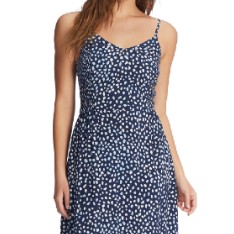 Natural Waistline Mini Dress
When a dress is constructed with a natural waistline that means it sits on the narrowest part of your body between your ribs and hips.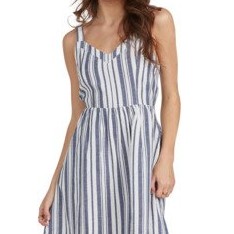 Cinched Waist Mini Dress
Cinched waistlines taper through the waist, hugging the slimmest section of the figure to accentuate the figure.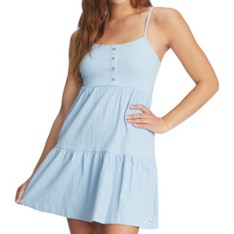 Empire Waist Mini Dress
When the waistline starts at the highest section of your ribcage, under the bust. Popularized by Queen Victoria when the British Empire was most powerful.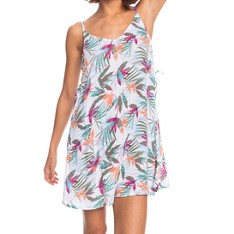 No Waistline Mini Dress
Mini dresses without a defined waistline are usually a very comfortable option, and can be dressed up or down depending on the style. They are also perfect for drawing attention away from the midsection.
Having a range of mini dresses with different waistlines is another way to offer a diverse range of silhouettes for any occasion.
What To Wear With a Mini Dress
Even though you can wear almost anything with a mini dress, there are some go-to pairings and a little advice never goes amiss.
Dress Up for Different Occasions
Wear platform sandals to maximize the leg-lengthening effect of mini dresses. You can never go wrong with 2-part sandals, gladiators, pointed pumps, muled, or ankle boots. Platform knee-high boots are very on-trend.
Accessorize with jewelry and your favorite shoulder bag or clutch. Top your outfit off with a beret or Panama hat for an elevated look. Discover our guide on Women's Hat Styles for headwear ideas for any season.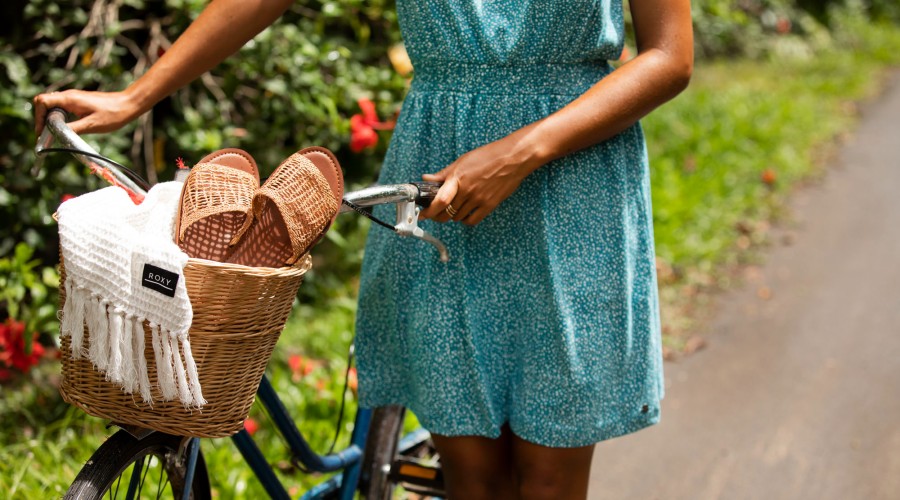 Dress Down for Casual Days
Mini dresses are a great choice for warm beach days and outdoor events. Match t-shirt dresses to sneakers or A-lines to slide sandals. Pair casual mini dresses with floppy sun hats and a tote bag or backpack.
Whatever the weather, occasion or aesthetic, you can make a mini dress work for you. Choose the elements of your liking and accessorize to taste.
Related Guides